The Falling Walls Lab, a known international blitz conference in popular science takes place on 9 November – to commemorate the fall of the Berlin wall, which stopped dividing people and creative minds in Europe and beyond, for several decades. Breaking the walls metaphorically reflects liberation of ideas. It is indeed a great chance to show the innovative side of your research and find support.
The organizers unite young international researchers in natural sciences and humanities, including art, and help them find attention among global investors, business gurus and newsmakers.
Each participant is given 3 minutes to present her/his research, business idea or project, using the English language. 3 finalists will receive a cash prize and the opportunity to give their talk on the Falling Walls grand stage. 15 participants will get an opportunity to take part in the business trainings – meeting outstanding experts and coaches, choosing the best business model for their project.
This year, the Conference comprises two events run in hybrid format:
1-10 November: Berlin Science Week, holding more than 200 events where you can get inspired by innovative research, discuss current issues and exchange experiences. The program features activities on a wide variety of topics, from health and wellness to technical and scientific innovation. Participants are able to choose their favorite topic and join events online.
7-9 November, as the Falling Walls Science Summit '2021 finalists present their research and technological decisions, policymakers, researchers and business leaders step in to discuss the global challenges of our time.
Know more about Falling Walls Science Summit '2021 here.
More information, links to broadcasts, the program of events and recordings of past lectures of Berlin Science Week can be viewed at the link.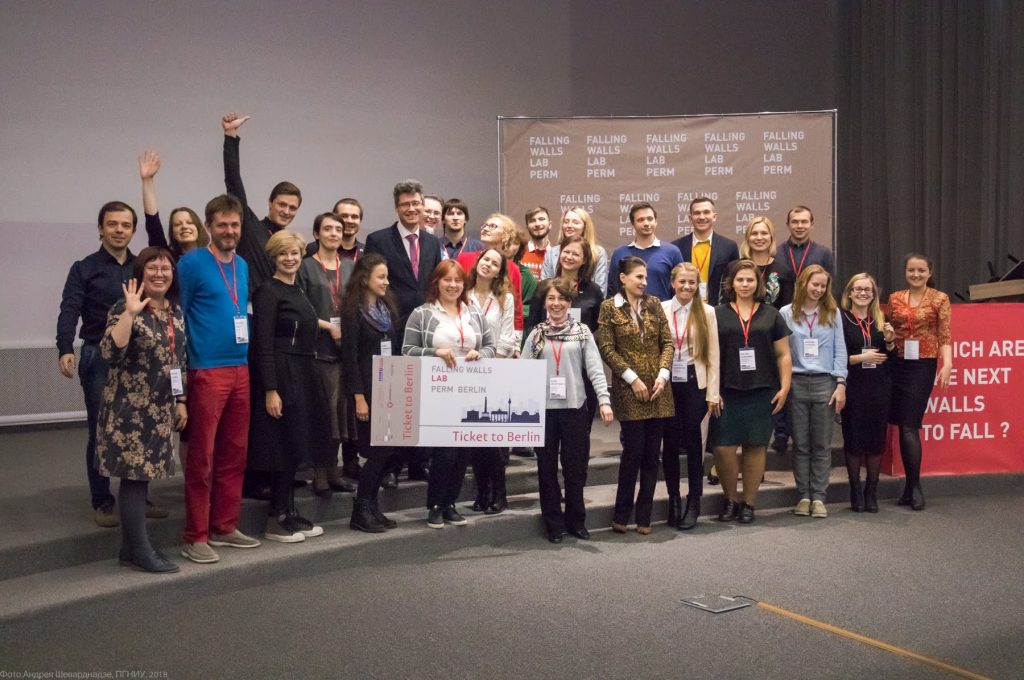 Still skeptical? Find out about the Falling Walls Lab participants from Perm State university, who were able to win and present their ideas in Germany:
To remind, Perm State University has been both setting and participating the Falling Walls Perm Lab twice, already. Last year, on behalf Perm krai, 28 applications were registered, and 11 participants chosen. In 2020, Ekaterina Stepanova, Associate Professor of the Department of Organic Chemistry, Faculty of Chemistry, PSU won the 1st prize with her report "Breaking the Wall of Antimicrobal Resisitance". Among Top-100 world finalists, Ekaterina enjoyed the opportunity to present her report at the online Grand Finale in Berlin (Germany) – in front of a distinguished Jury. In 2018, another winner from PSU was Irina Barkina, MSci student of the Faculty of Biology, visited Berlin in person.
"By your participation you showed to all of us that there are no walls remaining when people urge to share their ideas and communicate with each other, especially using science. The concept of the Falling Walls is worth sharing and developing because we all want to live in this world peacefully and happily,"

Natalya Dobrynina, Head of International Academic Mobility Office, shared.
Perm State University hosted for the Conference along with the University of Oxford (UK), Stanford University (USA), New York University (USA), ETH Zurich (Swiss Federal Institute of Technology in Zurich, Switzerland), and the Chinese University of Hong Kong.