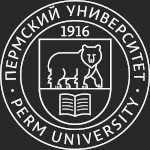 Dear friends, students, teachers and staff of Perm State University, Russian and international partners,
There is no private grief in a broad university family. Today, the trouble has come to our campus home. We grieve for those who died and think of those who are fighting for their lives. I express my deepest condolences to the relatives and friends of the victims.
Emergency services did everything possible to protect those who were at the University at the time of the tragedy. Most importantly, we felt each other's support. The University, the Perm region and the city are providing all possible help to those affected.
I am asking anyone associated with our University and caring about the tragedy to unite and show compassion, supporting those in need. You may commemorate the victims' memory outside the Eastern entrance to the University from the Dzerzhinsky street, by Building 5.
21 September is announced as the Day of Mourning in the Perm Territory.
We grieve and stand together,
Dr. Dmitry Krasilnikov,
Rector of Perm University