Leaders of leading national parks and reserves came to Perm State University to discuss prospects of eco-tourism, with a participation of reserve institutions all across Russia, and Dmitry Makhonin, Governor of Perm Krai.
The event aimed at improving the performance of Perm krai on national and international tourist market, after all lockdowns are over. PSU has been working in this direction for a long while, including fruitful collaborations with researchers from abroad, as well as presenting the results at academic-related venues in Bulgaria, Italy, Poland, Serbia and Turkey.
"The topic is really important. We need to implement large-scale plans for the development of tourism, with a priority on preserving the environment. The Perm territory takes a leading position in the number of specially protected natural areas, there are about 360 of them. So, having such natural treasures by our side, we cannot ban them from people,"

Dmitry Makhonin noticed.
"Perm krai is primarily famous for rafting and original trekking routes. Today, our attention goes to equipped parking lots, visitor centers and environmental protection. Recently, regional legislation has been amended to expand urban green spaces, like the Green circle. There are about 300 small rivers in Perm, and we want them to be accessible. We need to demonstrate the fortune of the Russian nature, and avoid the damage," the Governor of Perm Krai stressed.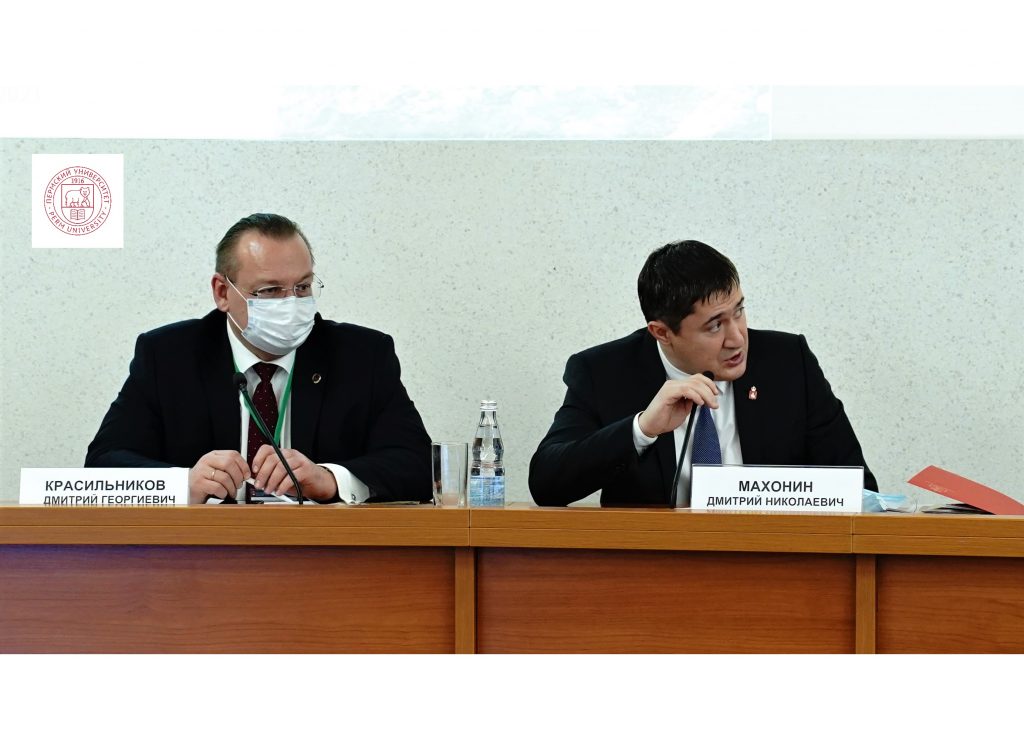 The event was organized by the Ministry of Natural Resources, Forestry and Ecology of Perm krai. Special guests included the Curonian Spit national park (Kaliningrad region), the Khakasski Nature Reserve, the Stolby Nature Reserve, the Bashkiriya National Park, the Vishera Nature Reserve, as well as other specially protected natural territories of Perm krai. Practices of cultural and educational tourism were shared by administrative bodies, researchers, business and eco-activists.
"Regarding environmental issues and rational subsoil use, Perm State University retains its position as one of the leading institutions, nationally. For several years already, PSU has been involved in related activity as a national research university. Today's meeting appears an excellent platform for communication between the natural areas' management, tourism industry representatives and science. PSU itself possesses four special natural areas, one of which is the University Botanical Garden. So, sharing practices of preserving the environment and developing tourism is relevant and important to us,"

said Dmitry Krasilnikov, Acting Rector, PSU.
To remind, earlier in 2020, the Ministry of Science and Higher Education of the Russian Federation have given PSU a grant total of RUB 94.75 million ($ 1.3 million) – to raise 3 laboratories for physicochemical, environmental engineering and biogeochemical research, which will provide access for the participants of the newly created "Rational Subsoil Use" Perm Scientific and Educational Center (REC).