The Department of Management, Faculty of Economics, Perm State University (PSU) has been awarded the European Commission's quality mark for achievement in integration studies – the Jean Monet Plaque.
The letter and the plaque were delivered to PSU from Brussels on 6 October. The Jean Monet Plaque has been obtained following the results of the first year of the Erasmus+ grant (Jean Monnet program) "Public-private partnership in the European Union: experience and future trends" implementation. The grant is designed for 3 years.
The letter states, that the purpose of the plaque is twofold. It serves primarily as a label signifying quality in European integration studies and represents the achievements of PSU-related MODULE in this field. At the same time, it also provides visibility for the Jean Monnet Action, representing it as a focal point within and outside PSU and Faculty of Economics for the promotion of European issues.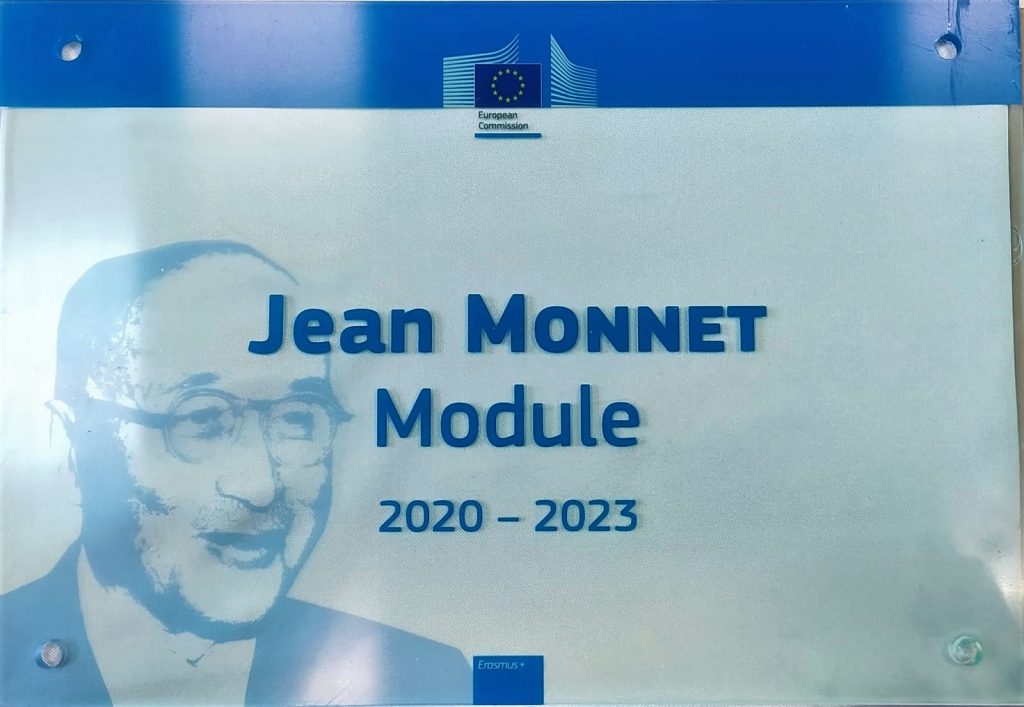 "We regard international recognition as a really valuable feedback. The award became possible thanks to the teamwork of our Department of Management, lead by Dr. Igor Merzlov. As it is extremely important to be relevant in research and educational agenda, we see ourselves growing in this direction – applying for new grants, creating interethnic cooperation and educational programs, "

emphasized Mikhail Gorodilov, Dean of the Faculty of Economics.
Over the previous academic year, the Department of Management implemented a series of thematic events and activities, to mention a monograph's publication; a large-scale international conference "Days of Days of Public-Private Partnership in the Perm Territory" and the following publications; and a training course for Masters' students. The Faculty experts held the first summer school for state and municipal officials in partnership with the Ministry of Economic Development of the Perm krai. In their letter, the EU partners note the high level of research and level of events organized, expressing hope for further fruitful cooperation.