Azat Safaryan, Associate Professor, Department of Tourism, Perm State University (PSU) has been announced a winner of the All-Russian Professional Competition in Tourism, within a "Guide-Translator" sub-nomination. For the second year in a row, Perm-based professionals are being awarded this title.
Besides his research and teaching competences in Geography, Azat speaks fluent English. For more than five years, he has been showing progress as a guide-translator. He also contributed to the making of the Perm Map Brand App, a city database developed through real feedbacks from citizens.
The Perm Map Brand App allows users to learn about Perm landmarks, providing photos and locations, including museums, monuments, hotels, restaurants, dance clubs, learning and study sites, sport and yoga centers, gardens and parks, or just nice places for 'picture opportunity'.
Perm is a multicultural community, and Azat bears roots in Armenian culture.
"Perhaps, my advantage is the fact I am not a native Permian. The mixed view on behalf both the local resident and a tourist gives me the opportunity to adapt the content individually for each visitor,"

says Azat Safaryan.
The All-Russian Professional Competition in Tourism is held annually by the Federal Agency for Tourism. 145 participants from 50 regions of the Russian Federation became its nominees on the federal level, in 2021.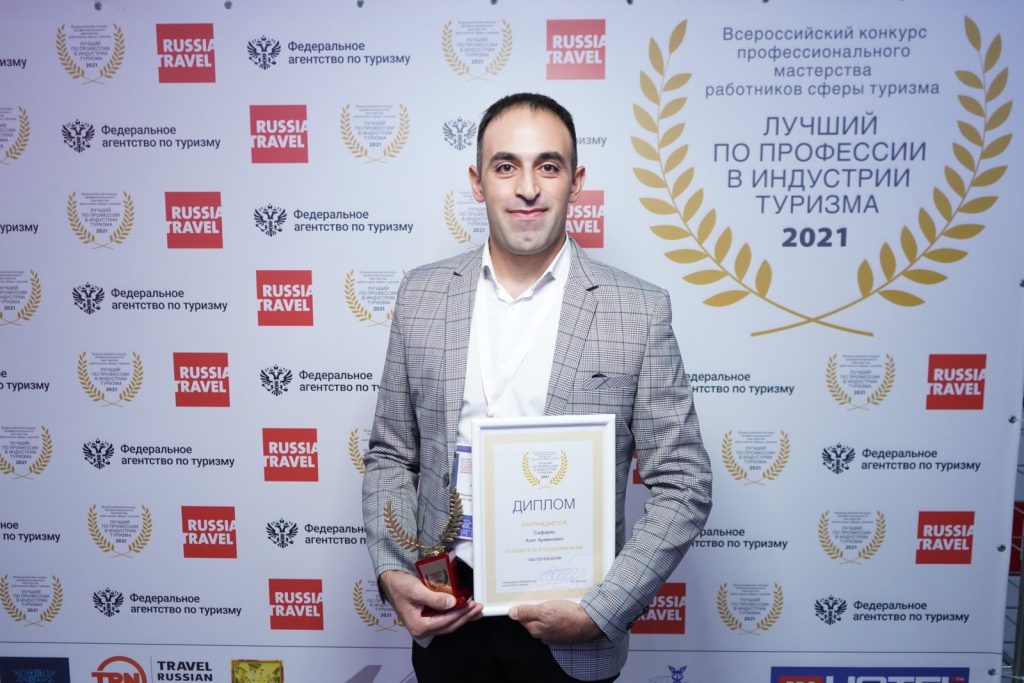 Interested in Perm Map Brand App? Load for free.
More news on PSU at the University international website.