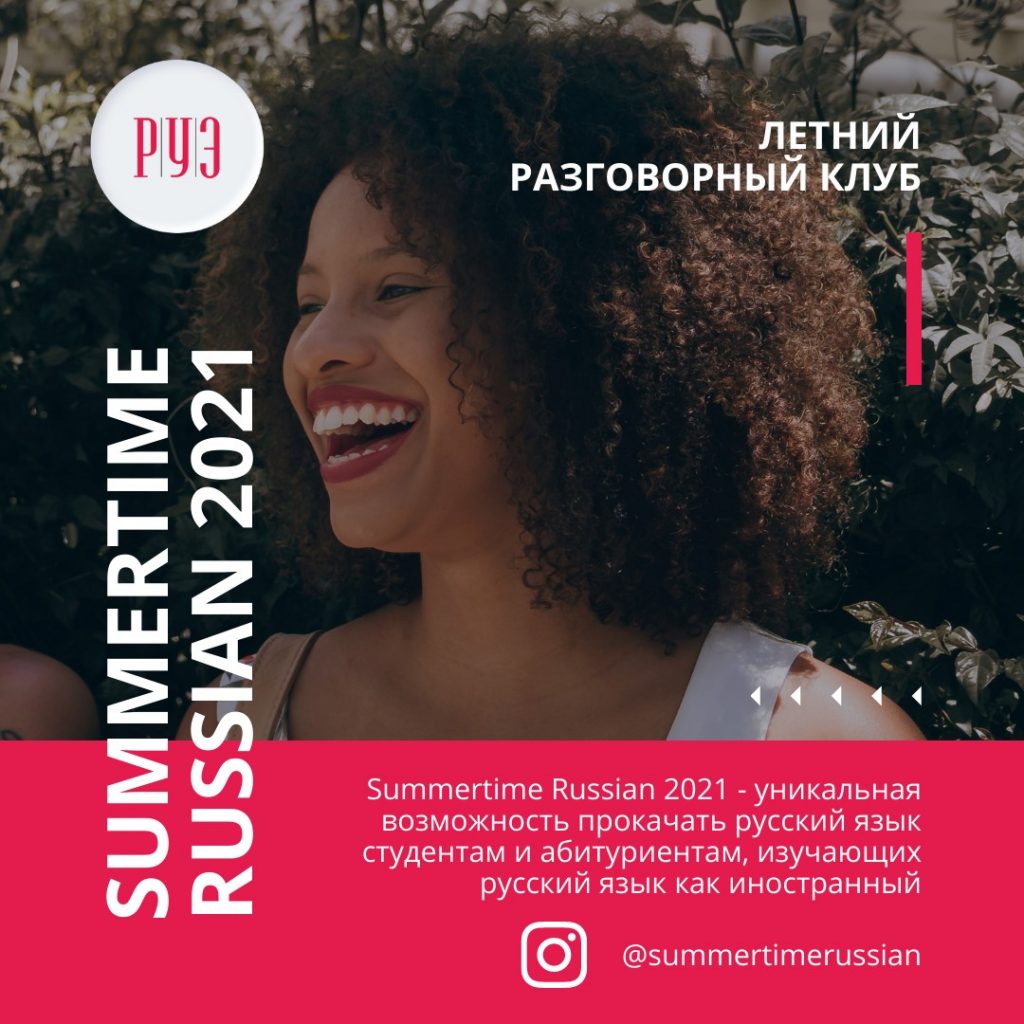 More than 350 international students and applicants joined "Summertime Russian 2021" Language Club – a joint project by Russian universities, held recently online. Yulia Kuznetsova, a teacher of preparatory language courses, Department of International Relations, Perm State University (PSU), was among the tutors to run Club sessions.
More than 350 people from around the world registered to participate in the Club, to mention Afghanistan, Armenia, Azerbaijan, Brazil, China, Congo, Ecuador, France, Germany, Greece, India, Italy, Japan, Kazakhstan, Mongolia, Nepal, UK, USA, Senegal, Thailand, Zambia, and more.
Language classes were held twice a week for 1,5 hours for groups of 10-15 people, using the ZOOM platform. The participants practiced Russian language in live communication on a variety of topics, including cinema, sports, social networks, travel, pandemic and healthy lifestyle. Special attention was drawn to Russian culture, traditions, national cuisine and folklore.
"We managed to bring together completely different people in terms of training level and age. My classes, for instance, have been attended by students from 25 to 50 years old. There is a noticeable interest in the Russian language, culture and history. Although most of the participants have never been to Russia, most of them learnt about our country from books and films,"

confirms Yulia Kuznetsova.
"The group communication format has proved to be useful and effective. It was nice to notice the participants overcoming their language barrier by the end of our sessions – as they used the proposed vocabulary and enjoyed interacting in Russian. I believe a practice of summer conversational clubs for international students might be implemented at Perm State University,"

shares Yulia Kuznetsova.
"Summertime Russian 2021" Language Club has been organized through the "Russian Universities-as-Exporters" network, for the second time this year. The Club classes have been run by teachers from 11 Russian universities who are a part of the partnership: