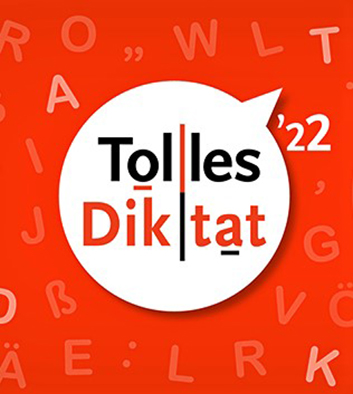 Perm State University has become a ground for the Tolles Diktat – a dictation in the German language, organized nationally for the ninth time. At PSU, the dictation is being supported by the Department of Linguodidactics, Faculty of Modern Foreign Languages and Literature, for the third year in a row.
In 2022, the dictation took place at three levels of language proficiency – A1, B1 and C1. The participants had a unique opportunity to hear live German speech: the original texts were read by Katrin Köpke, Associate Professor at the Department of Linguodidactics, a native speaker from Germany.
"It's a good tradition, that both PSU students and local senior school children take part in the event. Many of them study German as a second foreign language. Yet, this circumstance did push them from giving it a try. And, we keep in mind that German spelling does possess a number of distinctive features, if compared to English writing," says Ekaterina Kupriyanycheva, teacher of the Department of Linguodidactics, head of the Office for Innovative Teaching Data.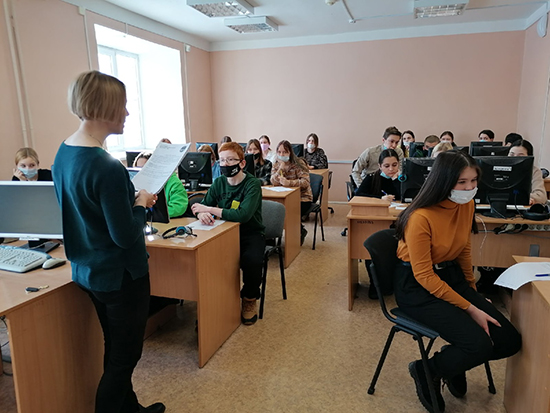 The winners of the Tolles Diktat '2022 are: Maria Polyakova (level A1, School 122), Elena Fedoseeva (level B1, 1st year student, PSU) and Ekaterina Volegova (level C1, 3rd year student, PSU).
The Tolles Diktat is held on the initiative of UNESCO and is traditionally timed to coincide with International Mother Language Day. This year the action was held in 77 regions of Russia and brought together more than 52 thousand people. Kazakhstan, Croatia, Ukraine, Montenegro, Germany, Belarus, Uzbekistan and other countries joined the participation.
The all-Russian "Tolles Diktat '2022" was held by the International Union of German Culture (Internationaler Verband der deutschen Kultur, АОО «Международный союз немецкой культуры»), Tomsk Regional Russian-German House («Томский областной Российско-немецкий Дом»), Interregional Association of Teachers and Teaching Fellows of the German Language – aiming to promote the German language and develop the tradition of German writing skills.