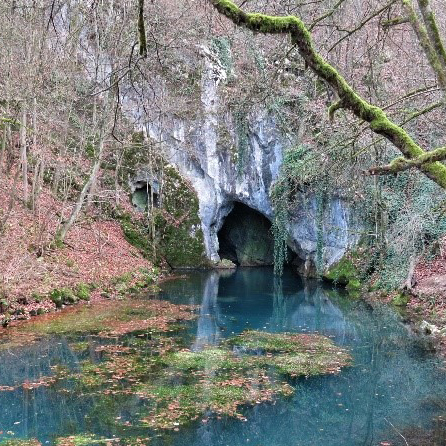 Olga Meshcheryakova, Deputy Dean of the Faculty of Geology, Perm State University (PSU), has successfully completed a research internship "Environmental Technologies in Karst Areas" at the Faculty of Mining and Geology, University of Belgrade, Serbia.
The participation of PSU has been performed within the framework of the "Rational Subsoil Use" Perm Research and Educational Center – leading to signing of memorandum between two universities.
The internship included lectures and workshops, 'field' classes and elements of scientific tourism – allowing to study innovative approaches at solving environmental problems in karst regions. The study methods were aimed at protecting karst landscapes, caves and aquifers from pollution.
As a program participant, Olga Meshcheryakova is known for being keen in various fields of expertise – being an associate professor at the Department of Dynamic Geology and Hydrogeology, and a senior researcher at the Laboratory of Geology of Technogenic Processes, Natural Science Institute, PSU.
The studies in Serbia covered such topics, as the use of underground space for economic purposes, the interaction and prospects within speleology and spelestology. The study discussion acquired to better classification of speleological and spelestological sites on the global scale.
The visits to the Center for Karst Hydrogeology and various research labs helped to broaden the internship program. "During the field practice, we took water samples, measured hydro-chemical and physical parameters of karst waters, and studied karst surfaces," recollects Olga Meshcheryakova.
Biljana Abolmasov, Dean of the Faculty of Geology and Mining at the University of Belgrade and Olga Meshcheryakova negotiated the signing of the memorandum of cooperation between the faculties. The document implies educational programs for students, joint participation in international grant competitions, as well as running the International Karst Conference at Perm State University in 2024.