Perm State University international contacts wear no tires even under pressure of COVID-19. Recently, PSU has extended a cooperation agreement with the University of Pau and the Adour Region (Université de Pau et des Pays de l'Adour (UPPA) , France). The cooperation supervised by the Department of Linguistics and Translation on behalf PSU, will be extended for another 5 years.
"So much memories! We hope you are all doing well!" French students are responding to the news.
The PSU and the University of Pau and the Adour Region have been connected by more than 25 years of mutual exchange, cooperation and friendship. More than 100 students have already visited the universities of Pau and Perm during this time, completed practical training, internships, and became acquainted with French and Russian culture.
The University of Pau and the Adour Region (Université de Pau et des Pays de l'Adour (UPPA) is a French multi-site, public university. Founded in 1972, it is based in Pau (département of Pyrénées-Atlantiques) but also in Bayonne, Tarbes and Mont-de-Marsan in the Adour river basin. Coming administratively under the Academy of Bordeaux, it is the third largest university in southwestern France (after Bordeaux and Toulouse), with some 12,000 students.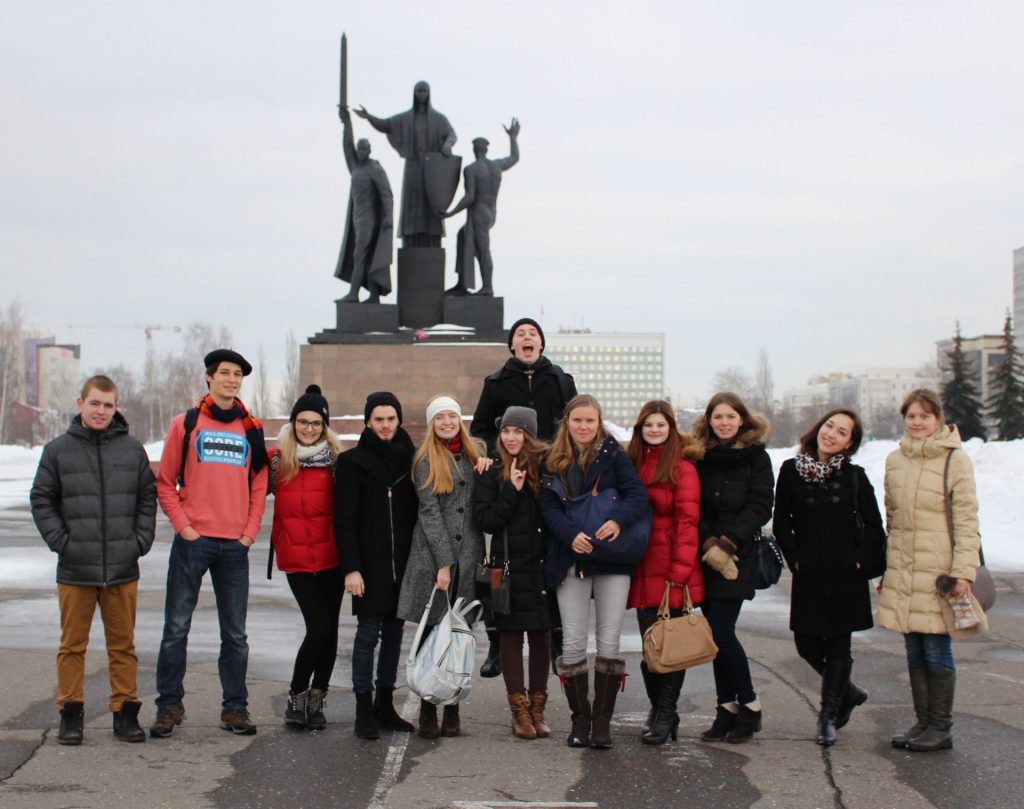 The city is located in the heart of the former sovereign Principality of Béarn, of which it was the capital from 1464. Bordered by the Gave de Pau, the city is located 100 kilometres (62 mi) from the Atlantic Ocean and 50 kilometres (31 mi) from Spain. Archaeology has asserted that the site has been occupied at least since the Gallo-Roman era. The history of Pau is marked by the birth of Henry of Bourbon (Henry IV), who became famous for his willingness to put an end to the seemingly endless Wars of Religion.
Pau turned widely with the construction of many villas and mansions to accommodate wintering rich people. The city also developed all elements of modernity for their comfort: baths, funicular and railway station. It was at this time that Pau became one of the world capitals of the nascent aerospace industry under the influence of the Wright brothers, crowned heads then pressed there to observe the flight of the first flying school in the world.
The Université de Pau et des Pays de l'Adour, founded in 1972, accounts for a large student population. The city plays a leading role for Béarn but also for a wide segment of the Adour area. An administrative capital, it boasts a dense economic fabric including service activities. Pau also plays the role of cultural capital with many events, including sports. Pau's heritage extends over several centuries, its diversity and its quality allowed it to obtain the label of City of Art and History in 2011.