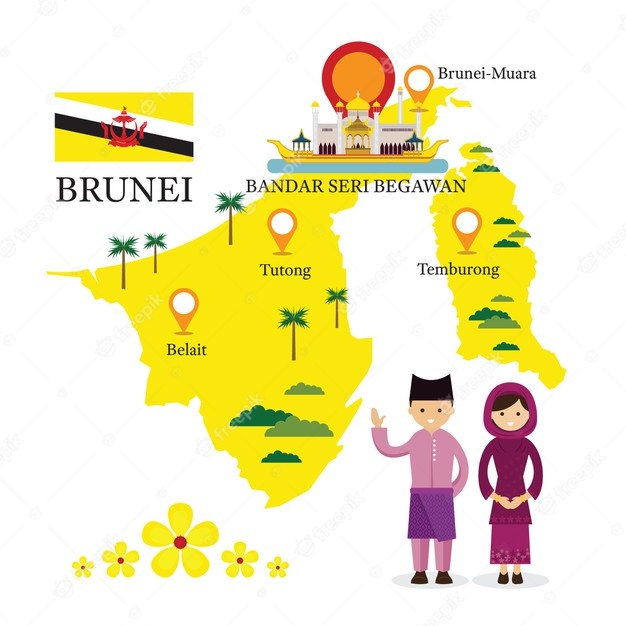 The Department of International Cooperation, Ministry of Science and Higher Education of the Russian Federation and the Ministry of Foreign Affairs, the State of Brunei Darussalam welcome scholarship applications for the 2022/2023 academic year.
The Government of Brunei Darussalam Scholarship award provides applicants with the opportunity to undertake Diploma, Undergraduate Degree and Postgraduate Master's Degree at any one of the following institutions of higher education:
The closing date for the reception of completed application forms, together with certified copies of relevant certificates and documents is, not later than 16:00 (Brunei time) on 15 February 2022.
As reported by PSU International Department,
Applicants need to provide two packages of documents: for the Russian and Brunei parties. The following documents are required from the Russian applicants:
a letter of representation;
biographical information;
certificate/certificate of knowledge of the English language;
international passport;
consent to data processing.
Please, see the links with comprehensive info in English and Russian here:
http://www.mfa.gov.bn/pages/bdgs/bdgs2022.aspx
http://www.psu.ru/files/docs/news/!2022/01-20_3/info_pismo.pdf.
In Russia, the documents must be sent to: Olga D. Poleshchuk, tel.: 8-495-788-65-91, e-mail: poleshchuk@list.ru
International requests beyond Russia will be answered by the Ministry of Foreign Affairs, the State of Brunei Darussalam: applications – applybdgs2022@mfa.gov.bn; queries: queriesBDGS2022@mfa.gov.bn
What is Brunei?
Brunei, officially the Nation of Brunei, the Abode of Peace, also Brunei Darussalam. Located on the north coast of the island of Borneo in Southeast Asia, surrounded by the Malaysian state of Sarawak, Brunei is the only sovereign state entirely on Borneo – the island divided between Malaysia and Indonesia.
As of 2020, Brunei's population was 460,345, of whom about 100,000 live in the capital and largest city, Bandar Seri Begawan. The government is an absolute monarchy ruled by its Sultan, and implements a combination of English common law and sharia law, as well as general Islamic practices.
Classified as a developed country today, Brunei gained its independence from the United Kingdom in 1984. Growing its wealth from extensive petroleum and natural gas fields, Brunei increased 56% GDP from 1999 to 2008, transforming it into an industrialized country.