On 13-15 August, Perm Summer School '2022, an annual event and a traditional 'card' of the Perm Territory took place, inviting scholars and practicing experts from various fields of expertise to discuss new technologies, environmental initiatives and advanced business tools at building predictable future.
A distinctive feature of the recent School is a growing number of people from science and education. In 2022, the total number of participants increased up to 40, a third of whom were scholars. According to the School committee, the recent 'green' agenda – the climate risks, the environmental, social, and corporate governance (ESG) attract the School audience more than digital assets and blockchain that have become traditional for Schools '2013-2020.
Among the Summer School '2022 attendants were representatives of the Research and Development Team of the Rosneft Oil Company, the ING Bank (Eurasia), the Bank of Russia, advisors for local governmental bodies, risk managers, economists, traders, specialists in fin-tech, lending and investment, programmers, scholars and representatives of research institutes , including the Institute of Continuum Mechanics of the Ural Branch of the Russian Academy of Sciences, Moscow State University, National Research University Higher School of Economics, Perm State University and Perm National Research Polytechnic University.
In 2022, the School committee proposed an 'un-conference' format, for the first time. The program was spontaneously and organically formed on the first day of the School, resulting in most diverse and multi-target agenda, covering a variety of topics, including regenerative finance and tools to monitor methane leaks, digital assets' legislation and weather station operation.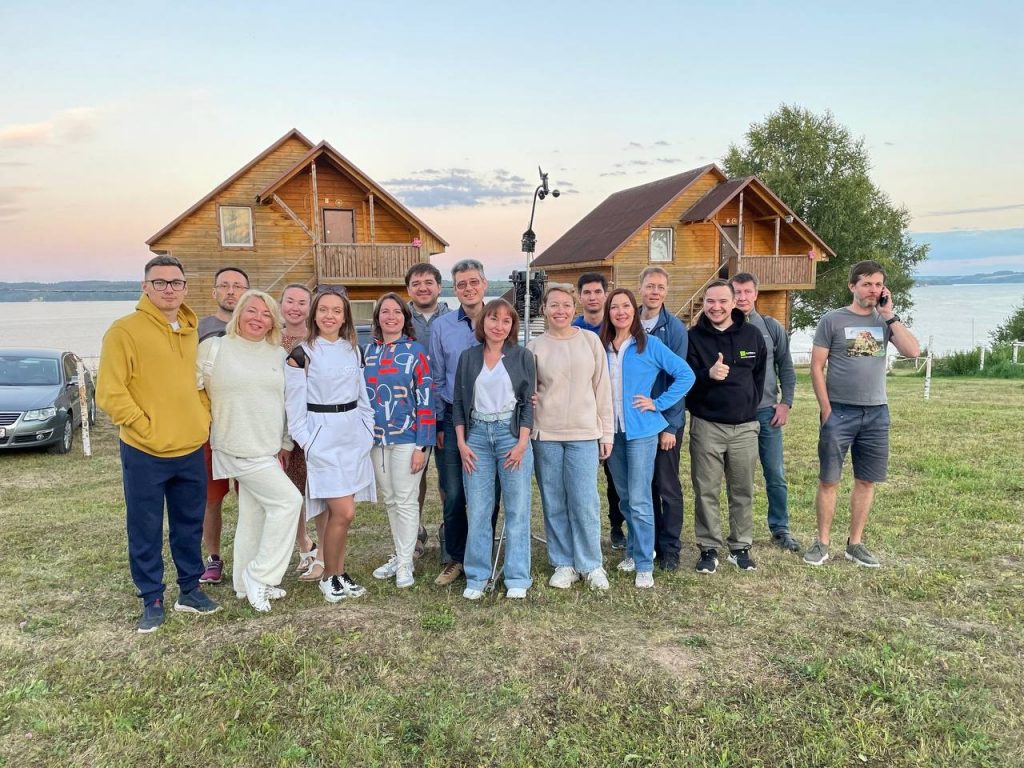 According to Sergey Ivliev, Associate Professor of the Department of Information Systems and Mathematical Methods in Economics, Head of the Laboratory of Cryptoeconomics and Blockchain Systems, Faculty of Economics, PSU, the interest in and support of predictive climate models by business top management became a pleasant surprise for the Summer School experts and organizing committee.
At the School, Sergey Ivliev represented the Vlinder company, known for its dedication and professional support of ESG principles. The Vlinder aims to form a market allowing large industrial companies to achieve climate goals and strategies, and overcome their carbon footprint by planting trees:
"Our goal is to assist companies at drawing their finance into climate action, that is, to carbon absorption, evoking social effect – raising living standards and creating jobs in the countries who need it most," says Sergey Ivliev. "We see our current and global mission in planting a billion trees – the more the better, and trying to influence the negative externalities that we have created as a result of the capitalist economy, changing its mechanisms into a more fair and balanced growth, globally."
Andrey Vetrov, Associate Professor of the Department of Meteorology and Atmospheric Protection, Faculty of Geography, PSU, presented an automatic weather station – explaining the principles of its operation and opportunities of studying climate on different levels, including minor ones, allowing science (in terms of broadcasting) and business (like insurance companies) to get involved.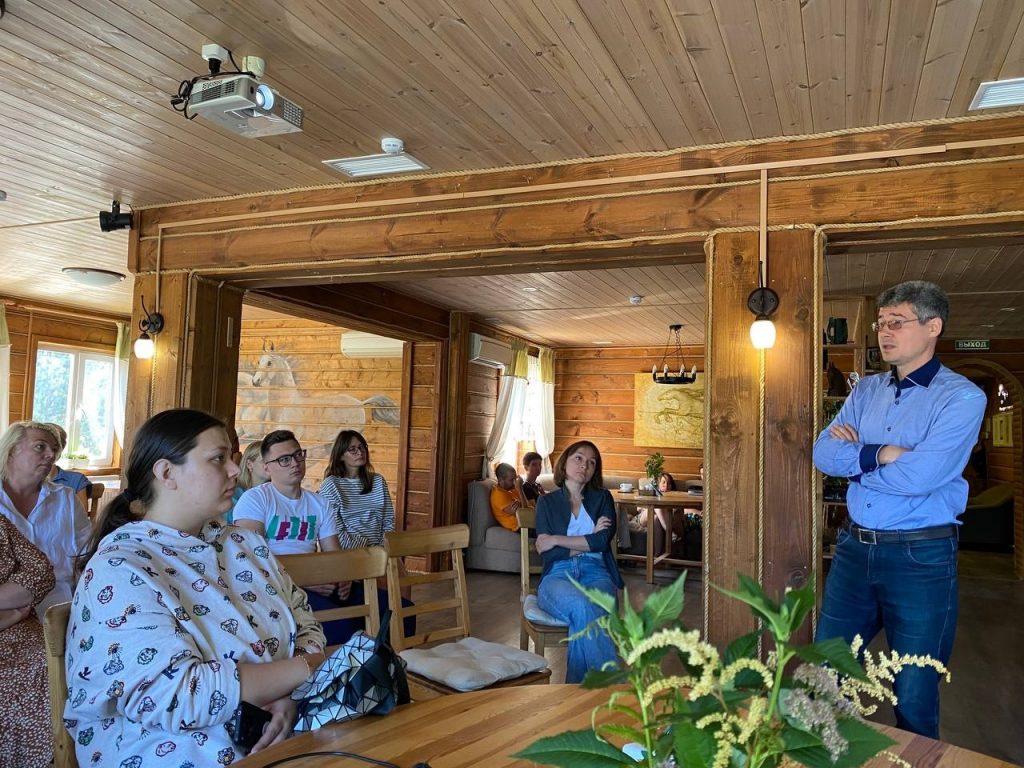 Participants agree that the School contributes to a broader personal vision – both academic, and socio-economic, acquiring to appreciation of controversial or problematic issues by people of different fields of science, business/industry, as well as in between, assisting to their practical contacts.
Denis Goldobin, physicist, Head of the Laboratory of Underground Sequestration of Carbon, Institute of Continuous Media Mechanics of the Ural Branch of the Russian Academy of Sciences, Associate Professor of the Department of Theoretical Physics, PSU has been participating in the Perm School for the second year in a row. Denis believes examples of positive collaboration with production companies might be inspiring for other participants, and draws the one of his own – based on a project with the Weatherford International, resulted in an article "Wall Thickness Image Construction in Wellbore Casings using Data-Driven Inversion of Magnetic Flux Leakage" (https://library.seg.org/doi/10.1190/geo2021-0777.1 )
"So far, speaking personal insights, I am quite critical, as I tend to see the manifestations of the familiar in many new things. So far, I resist from any reports of my own while participating in the School, rather I prefer informal talks during the breaks. Yet, I see it as a positive indicator of the School's format, since it is quite promising, as well. For me, it is important to better understand the community before I offer something substantial as a speaker,"

admits Denis Goldobin.
The School committee believes current isolation processes connected with Russia have little effect on expert solidarity. Since its launch in 2013, the School have been attracting a pool of permanent participants. Online communication with regular partners also contributes to an open conversation, especially when the concepts of moving values, the blockchain and the post-national global community fit in the professional vision and dialogue.