Keen on East Slavic mythology? Want to try promoting your national product on the Russian market? Learn places about Perm to chill out, taste national cuisine or make sports? Help international students adapt to the University? Dive into an online tour around PSU campus, museums and Botanical Garden? These topics and more served the starting points for joint research projects by students in Linguistics and Translation at the Faculty of Modern Foreign Languages ​​and Literatures, PSU. The projects' presentation in the form of the assessment took place on 1 July, 2022.
Addressing the project participants, Dr. Boris Proskurnin, Dean of the Faculty, referred to two major trends in Russian education – an accent on the fundamental knowledge, a reliable theoretical support, in the first place; and, its practical orientation, the applicability to situations in real life, in the second place. In Dean's vision, PSU students in linguistics and translation act as a link for other university students in their appeal to a bigger multinational world of education and science, which is both a joy, and responsibility.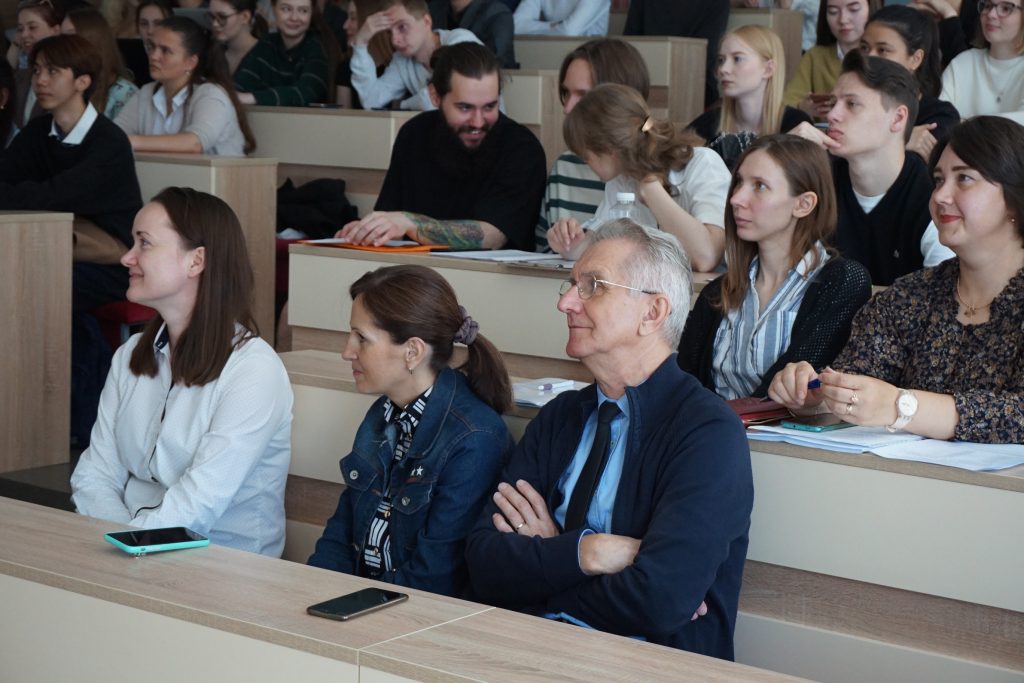 The students' presentations showed both dedication to our home University and interest in international cooperation, with a fair strive to help foreign students adapt to the local environment. Along with quite able performance of translation tasks, the project participants demonstrated skills of creating illustrations, videos, websites and media – acting as copywriters, bloggers, SMM managers, PR specialists and journalists.
Ms Elena Malkova, Vice-Rector for Youth Policy, PSU, paid attention to three particular characteristics while assisting the students' research activity. Firstly, the student is no more an object, but rather a subject, an obvious key to action and transformation of reality. Secondly, in the process of work, the students come to understand the ways the university works. Thirdly, while reporting, the teams should think of involving undergraduates into their projects, providing the latter a continuous, cyclical character.
"I am sincerely grateful to the Department of Linguistics and Translation staff and personally to Natalia Khorosheva for a truly and productively organized group project activity," Ms Elena Malkova, Vice-Rector for Youth Policy, PSU, has admitted. "This has a potential of growing into a system of events, as well as information and methodological support at working with international students, which complies with the overall youth and social policy at the University."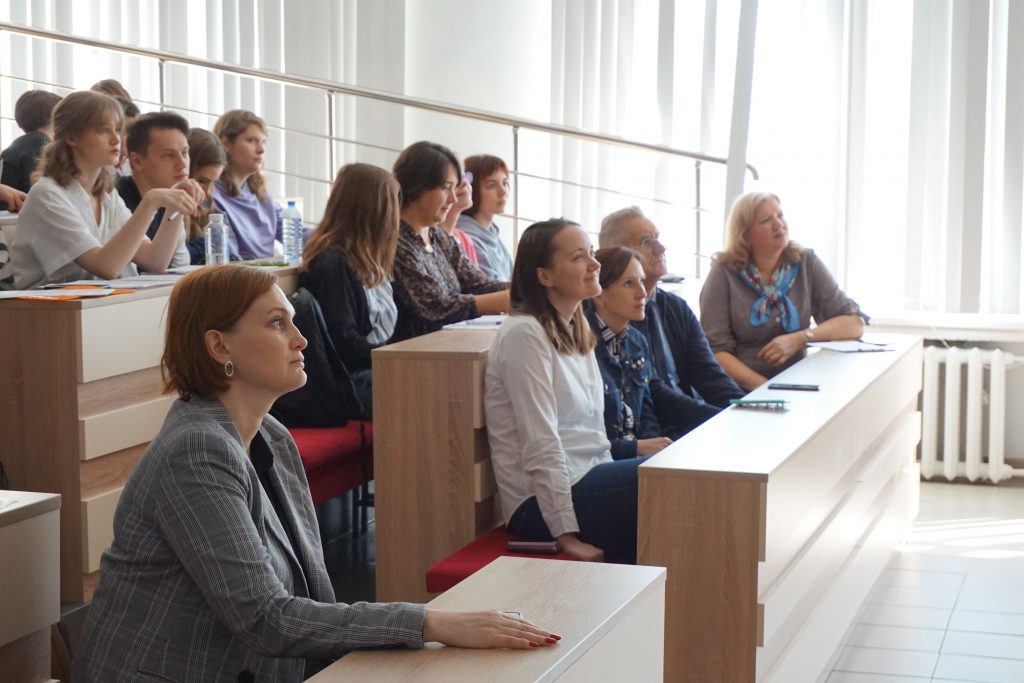 The Group Project Activity is a new applied discipline at Perm State University (PSU) included into the overall study plan of all 3rd year students, complies with the federal academic leadership program Priority 2030. The goal of the Program is to form a large group of universities that will become the leaders in creating new scientific knowledge, technology, and developments for introduction into the economy and social sphere in Russia. Within the Group Project Activity, students are invited to implement scientific, cultural, educational or social projects, allowing them to apply their competencies and practice team work.
10 projects have been presented at the assessment event:
The Faculty Promo: presentational video in English with subtitles in Russian and Spanish, introducing the Faculty of Modern Foreign Languages and Literatures, PSU, for potential foreign applicants
"Media on Perm: People, Events, Places": a website in Russian and English, with five sections each: "About us", "Places", "People", "Brands", "Phenomena", providing original look at most interesting and relevant info about the city for tourists and foreigners living here, with dive in the local culture and "the opportunity to become part of the local community"
"PSU Assistance Centre": a multilingual website for PSU Situation Center – with versions for computers and mobile gadgets. Eight sections – " Declaration  of Values" , "Student Life", "Hostels", "Social Services", "Psychological Assistance", "Safety", "Library Services" and "Feedback" are divided into subsections with most recent information, existing services and official documentation in Russian, English, Chinese, Turkmen languages
HOME: "Helping international students with adaptation at the university", a Telegram channel as a source of information on PSU, with frequently asked questions. The goal of the project was to provide students from abroad with information on the basic structure of the university  – using most fast, comprehensive and friendly ways to deal with questions from studies to everyday life, as well as problem situations
"UNI-Quest": Meet the First in the Urals": a quest tour around PSU campus for international students (promo video)
"Heritage": a site on East Slavic mythology, introducing foreign and Russian-speaking students into Russian culture
The translation of an office design project for a Spanish construction group.