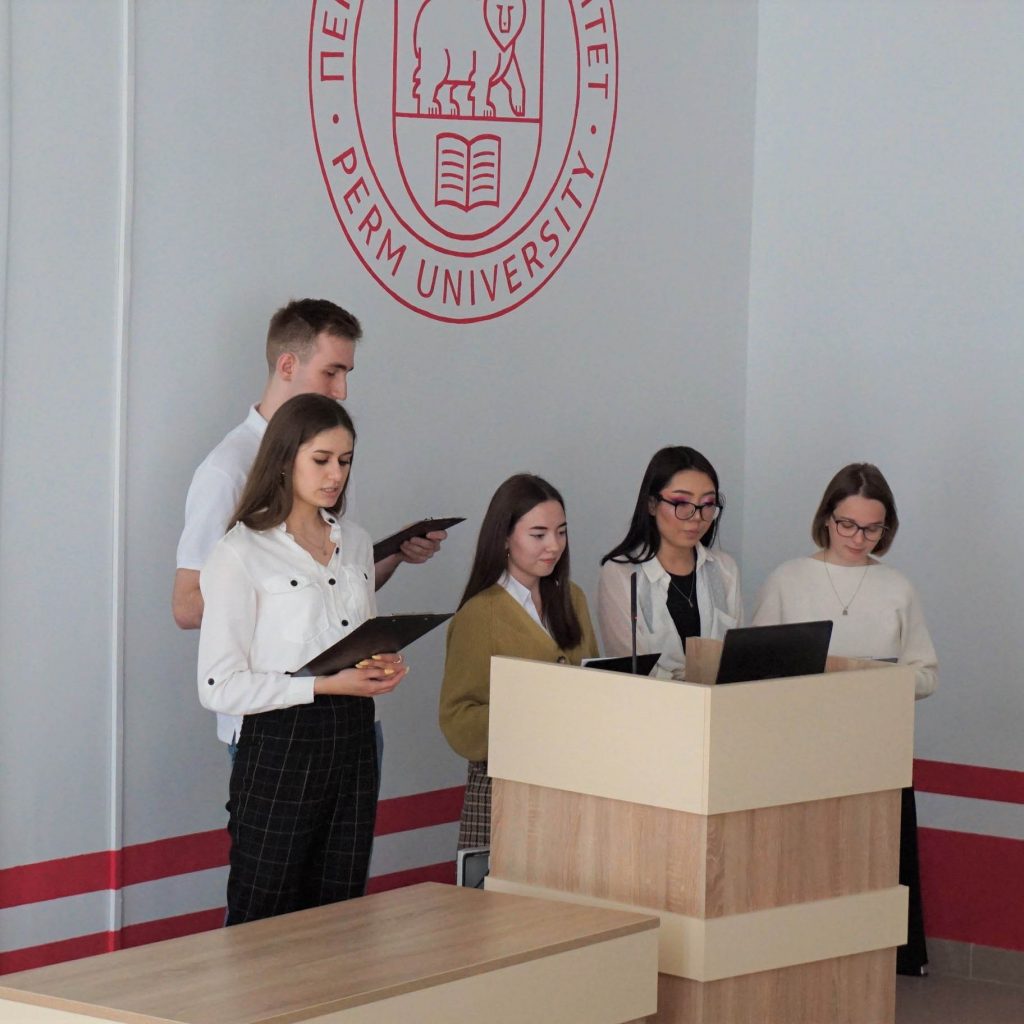 As part of group project activity, students of the Faculty of Modern Foreign Languages and Literature, PSU, have presented the HOME multimedia platform – standing for a comfortable adaptation of international students in a new environment – in the city and the university.
Following a formal translators' task, the project participants intend to pass basic yet important information on Perm State University to the newcomers – using most fast, comprehensive and friendly ways to deal with questions from studies to everyday life, as well as problem situations. As the HOME team states, "it's impossible to do science when you don't know where to buy food".  
The unique feature of the project is that it unites the University and the surrounding area of campus and the city. Addressing specifically the youth audience, the project team uses most appealing formats like infographics, subtitles- and voice- supported video, short posts, memos, etc.
"Having started the project, we discovered that beyond formal procedures and documentation, the University needs a new channel of information – enough comprehensible and useful for international students. This made us choose such a convenient and multifunctional format as a Telegram channel,"

shares Vera Pachgina, 3rd year student in Linguistics and Translation.
The Telegram is known as a cross-platform app accessible from any device, like mobile, laptop or computer. At the moment, 36 people have subscribed to the HOME channel. The Project team is actively engaged in its advertising, and expects positive dynamics:
"Not only does a small step into the Telegram territory enable the improvement in educational activity, it also allows international students to be informally accepted by the University and the city – enabling connections, acting as network elements of a larger mechanism of academic and social activity, rather than a separate, self-contained group. We regard it as key to contribution to the whole student life in Russia,"

the HOME team states.
The launch of the Project provides its makers an opportunity to continue during their 4th year of study, as well as share their duties with the freshers. According to Diana Maslova, head of the team, the HOME is likely to overgrow the initial educational task: "We are keen to support our channel with useful content, following the latest events and relevant information, and expand the language component."
At PSU, the Group Project Activity is a new applied discipline included in to the 3rd year schedule, as a part of the overall educational process in Russia, under the Priority 2030 Program. Within its framework, students implement scientific, cultural, educational or social projects – allowing students to apply their newly acquired competencies and personal inclinations and into team work.