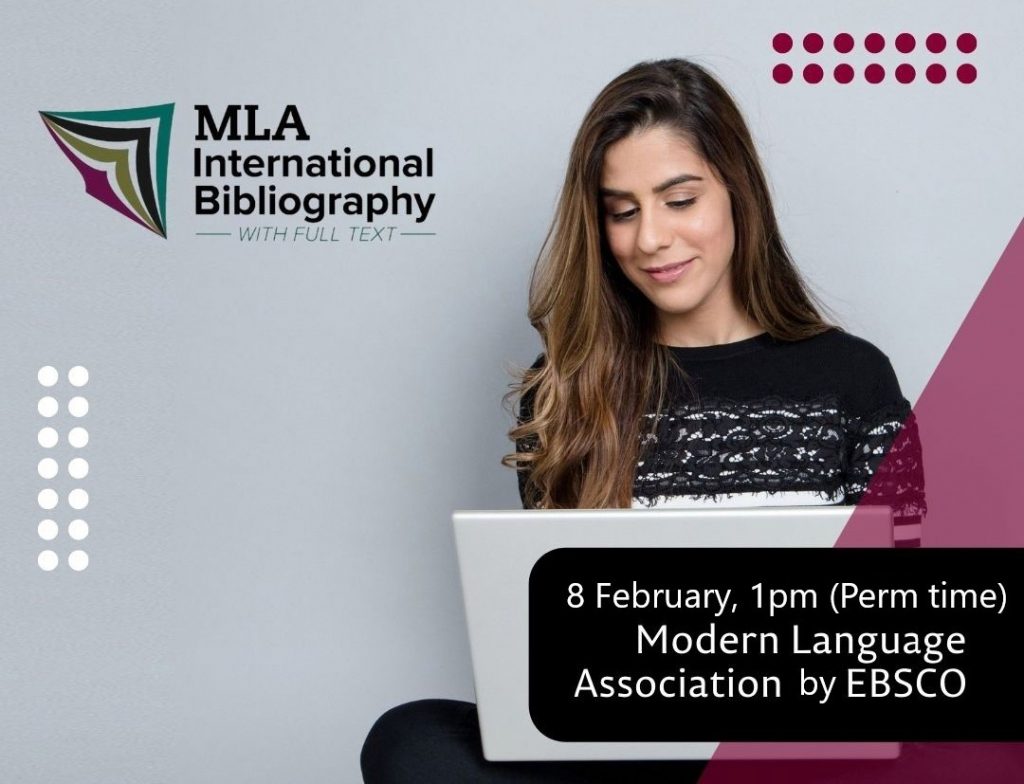 Eager to upgrade yourself? Looking for new knowledge? Want access to resources for your academic career?
The EBSCO in Russia team invites PSU students and university staff to the webinar on access and use of the full-text MLA resource for studying and teaching languages, literature, linguistics, poetry in the scientific, practical and educational activities of the university.
The webinar will take place on 8 February, 2022 at 1pm, local Perm time (8am UTC).
The webinar will allow to learn:
• the tools of basic and advanced search;
• the limits and extra features of e-resources;
• ways to upload, send, quote and export information found;
• the search engine, using specific fields;
• steps to create a personal account on the platform.
After registration, you will receive a confirmation email containing information about entering the webinar.
Please, register for the seminar in advance here.
Please, note that PSU has been given test access to the MLA (Modern Language Association) database from EBSCO until 24 March, 2022. Read more about the resource, terms and conditions of access here.