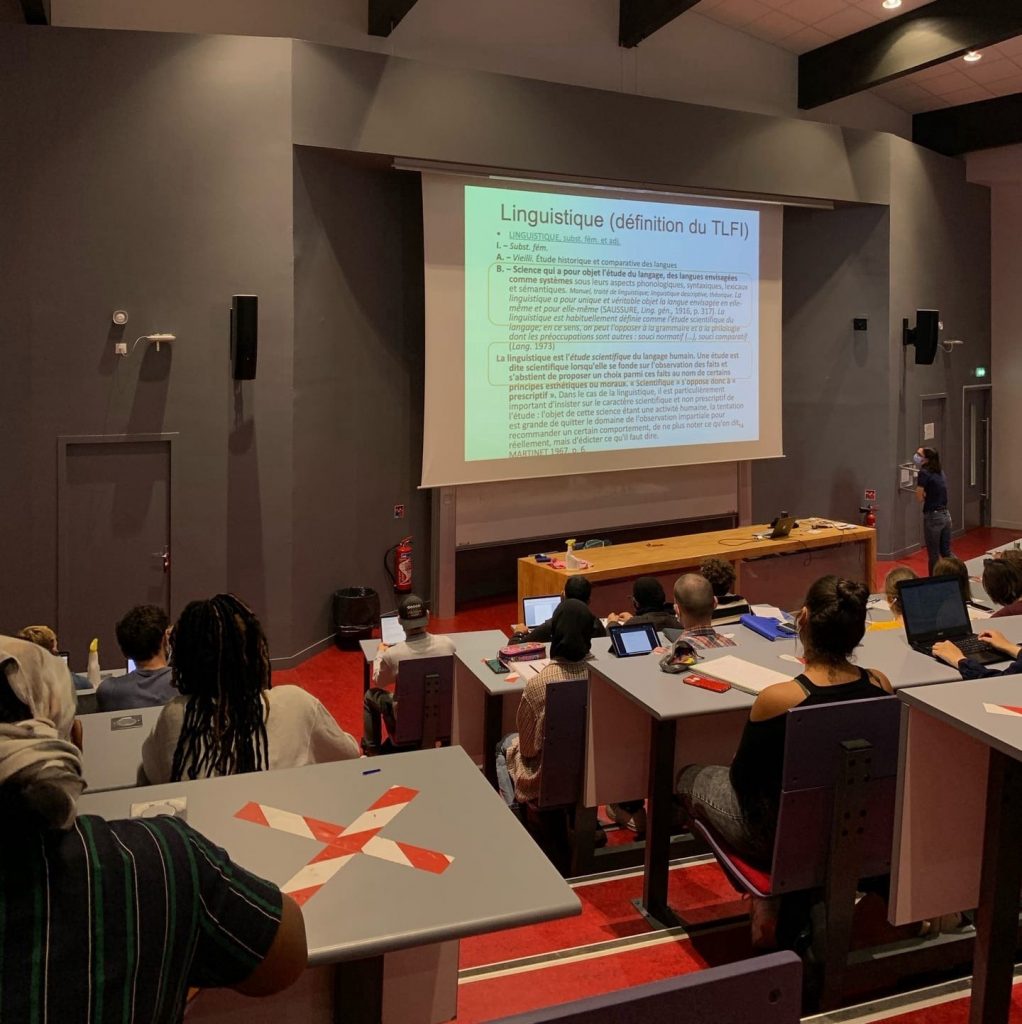 Three students from the Department of Linguistics and Translation, Faculty of Modern Languages and Literature, PSU, have completed a semester at the Université Grenoble Alpes (France). There, Maria Erypalova, Asey Sepahi and Anastasia Vysochanskaya have been taking French- and English language courses in translation; history of Russian literature and culture; linguistics and extra language modules.
Despite the difficult epidemiological situation, the training was organized in a full-time format. The students were able to personally communicate with teachers and get to know students from around the world. In their free time, PSU students had the opportunity to learn new sports, visit nearby cities and try various types of French cuisine.
"Grenoble made the most pleasant impression on me: the narrow clean streets, old buildings, a modern funicular across the river and, of course, the mountains. The city is famous for its great location, as you can reach Switzerland or Italy by bus in a few hours. We had been enjoying this opportunity and traveled a lot,"

says Anastasia Vysochanskaya, a 4th year student in Translation and Related Disciplines.
"Should I confess that studying at the Université Grenoble Alpes has been a tremendous experience? The intercultural communication – meeting students from all over the world, studying interesting disciplines to improve my translation skills – all this and more is what the student mobility is about!"

shares her impressions Asya Sepahi, 2nd year graduate student.
The training of PSU students at the Université Grenoble Alpes has taken place as part of the international academic mobility program. In 2022, the Department of Linguistics and Translation is planning to send more students to France to gain new experiences and perspectives on the world and the profession. In turn, the University of Grenoble-Alpes also plans a mutual exchange with PSU.