Perm State University (PSU, Perm, Russia) and Woxsen University (Hyderabad, India) are launching a new Centre of Excellence in Digital Economy and Blockchain Technologies.
The agreement, signed in February 2022, stands for at least a two-year period of close research cooperation, within the Centre's activity. The Faculty of Economics at PSU will be actively involved in growing the Centre.
The research within Digital Economy and Blockchain Technologies, intensified by inter-university cooperation, meets the development of PSU strategy and its vectors of international activity.
"The newly built Centre is really important for us, since international cooperation in up-to-date research has always been a significant element of PSU strategy. So does it acquire to our Faculty's progress. The activities of the Centre will include both joint research activities of Russian and Indian colleagues, as well as educational events, lectures, workshops, methodology seminars and much more,"

shares Ekaterina Chuchulina, Head of the Project Office for International Cooperation, Faculty of Economics, PSU, officer in charge of the Centre of Excellence in Digital Economy and Blockchain Technologies, PSU.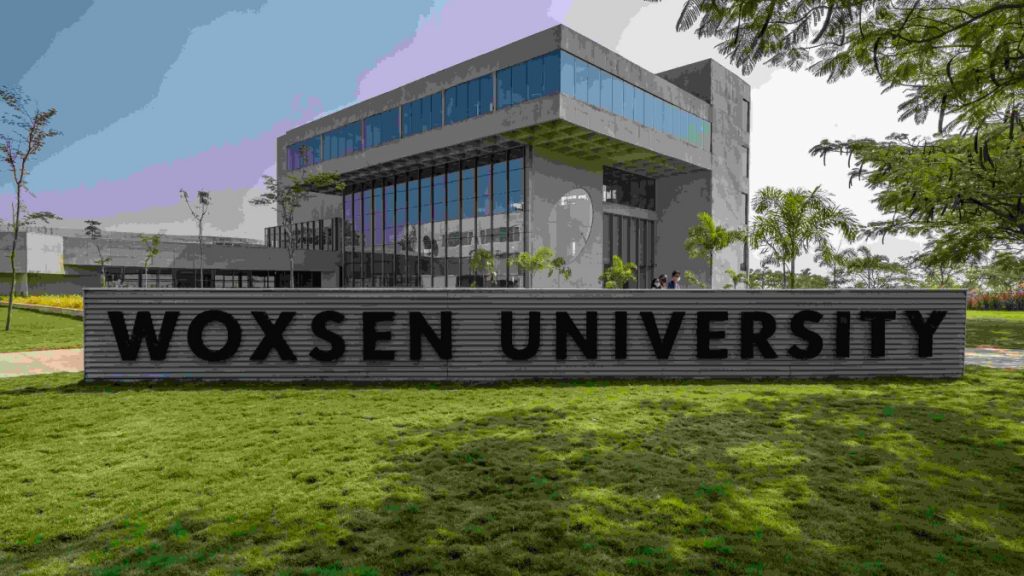 Based in the city of Hyderabad, state of Telangana, India, Woxsen University is amongst the leading educational institutes in India. The University's divisions include School of Business, School of Technology, School of Art & Design, School of Liberal Arts and Humanities & School of Architecture and Planning.
"As the educational market is growing rapidly in India, Russian universities step in to respond those queries by Indian applicants and students with quality offers. For Perm State University, cooperation with Indian partners is a new promising space for the implementation of international academic mobility programs, summer school programs, joint English-language educational programs and research projects. The creation of a joint research center with Woxsen University is a step further in this direction,"

states Mikhail V. Grabevnik, Head of Academic Mobility Office, Department of International Relations, PSU.
Woxsen University's Centre of Excellence (CoE) acts as a one-stop resource centre for research and development in specialized areas and emerging technology. Besides PSU, Woxsen University had established a CoE in Entrepreneurship & Business Development with HHL Leipzig Graduate School of Management (Germany), as well as a CoE in Artificial Intelligence & Robotics with Josip Juraj Strossmayer University of Osijek (Croatia).
Besides conducting Research and Development in related fields, both Woxsen and its global partner universities will leverage Woxsen's CoE to foster relations across countries, between governments, workers, chambers of commerce, academia and the industry, establishing collaborations on various projects in the focused areas. The initiatives will also provide a strong platform for meritorious students and scholars of both the institutions to ideate and facilitate innovative output in the respective fields.
Cooperation of Perm State University with India has been growing due to PSU Faculty of Chemistry, known for its extensive research and teaching activity in Pharmacy. Since 2017 and 2019, the first Indian partners have been Banasthali University and Parul University, correspondingly. Since the second half of 2021, and till today PSU enjoys partnership with Bennett University and Chandigarh University, and now Woxsen University. The international cooperation covers a variety of activities, including academic mobility of students, graduate students, young researchers and teachers.