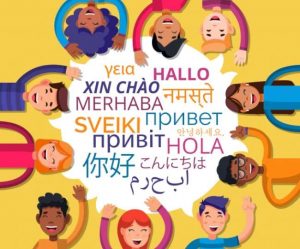 PSU experts in history and humanities discussed languages spoken in Russia, comprising its culture and serving its overall diversity.
Of all the languages of Russia, Russian, the most widely spoken language, is the only official language at the national level. There are 35 languages which are considered official languages in various regions of Russia, along with Russian. There are over 100 minority languages spoken in Russia today.
Dr. Nadezhda Borisova, Researcher in Language Policy, and Dean of the Faculty of History and Political Science, Perm State University, spoke about the state of languages in the new edition of the ScienceCast University broadcast.
"The legislation regulating languages exists in almost all national republics within Russia – allowing regional authorities to support the languages of ethnic minorities. In Tatarstan, for instance, there are conditions exist for learning Mari or Udmurt, besides Russian and Tatar,"

comments Dr. Borisova.
In the broadcast, Dr. Nadezhda Borisova focused on the importance of comprehending native languages along their preservation. Besides most obvious values of such an activity, she also mentioned its contribution to the overall positive national image, as well as the practical use of learning.
Speaking about the improvement of Russian as a state language, Dr. Nadezhda Borisova says, the overall historical background should be taken into consideration – like recent amendments to the Russian Constitution in 2020. At the same time, ethnic minority languages still depend on regional legislation.
"A language lives as long as it is being used. One should enjoy the opportunity to apply to the court or authorities or be able to read "Harry Potter", using one's native language. All this requires dictionaries, textbooks and even keyboards. Supporting language is a timeless job,"

said Dr. Nadezhda Borisova.
International Mother Language Day is a worldwide annual observance held on 21 February to promote awareness of Linguistic diversity and cultural diversity and to promote multilingualism. First announced by UNESCO in 1999, it was formally recognized by the United Nations General Assembly in 2002.
Mother Language Day is part of a broader initiative "to promote the preservation and protection of all languages used by peoples of the world". The idea to celebrate International Mother Language Day was the initiative of Bangladesh, fighting for recognition of their Bangla language since 1948.