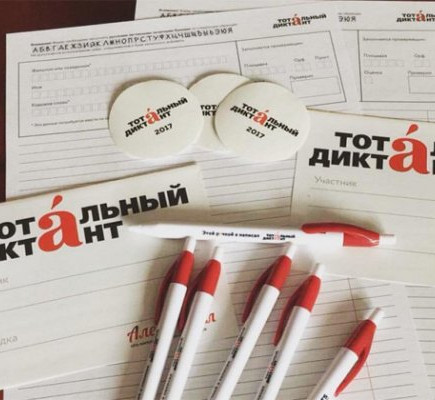 47 students of Perm State University took part in the Russian language test TruD (@Тотальный диктант, @TruD), a global event aimed at promoting literacy in the Russian language. All of PSU participants showed good results. Yasir Jasim (Iraq) was announced the best, locally, having received 79 points out of 100.
"The participation in the Total Dictation was both an interesting and responsible event. Not only did I check my level of proficiency in Russian, but also represented the university where I am study. I am pleased I was able to pass the test well," says Yasir Jasim, a 4th-year student in Pharmacy, Department of Chemistry, PSU.
Yasir Jasim has been living in Russia for four years. Today he speaks three languages: Arabic, English and Russian. "I find the Russian language challenging, yet enjoyable," Yasir comments. The Total Dictation test provides a chance to test one's knowledge of Russian language. It is an excellent opportunity to recall spelling and punctuation rules and enrich the knowledge of the language.
To help with preparation for the test, 14 countries (Great Britain, Germany, Italy, Finland, Estonia, Vietnam, Mongolia, Kazakhstan, etc.) run free face-to-face Russian language courses. Those interested may also test their Russian language proficiency on https://studyinrussia.ru website. From 5 March to 2 April, Perm State University hosted free classes in Russian language, enabling all the students and Perm citizens to prepare for the event.
The TruD test is an integral part of the Total Dictation project. A specific project division TRUD – Total Dictation in Russian language has been created for the bravest and most determined people studying Russian as a foreign language and willing to go through all linguistic difficulties. A test of Russian language has been created especially for them, find out more.
Participants may select the continent, country and town to see the list of venues. Online test is also available. Preliminary registration on the Total Dictation website is required. Foreigners who do not speak Russian well enough can take the TRuD test, an easy version of Total Dictation. They can choose to do any number of the ten tasks. Those who feel confident in their skills can take the whole test and then write an extract from the Total Dictation text. Regardless of the option you choose, the organizers recommend you to prepare for the test.
The Total Dictation proficiency test in Russian language is held across the country and worldwide, since 2004. The test involves hundred thousands participants across the globe. The authors of the Dictation texts are prominent wo/men of letters, poets, playwrights, journalists, philosophers, literary critics, translators – both classics and contemporaries. The Dictation involves well-known representatives of culture, media and public figures, scholars and librarians.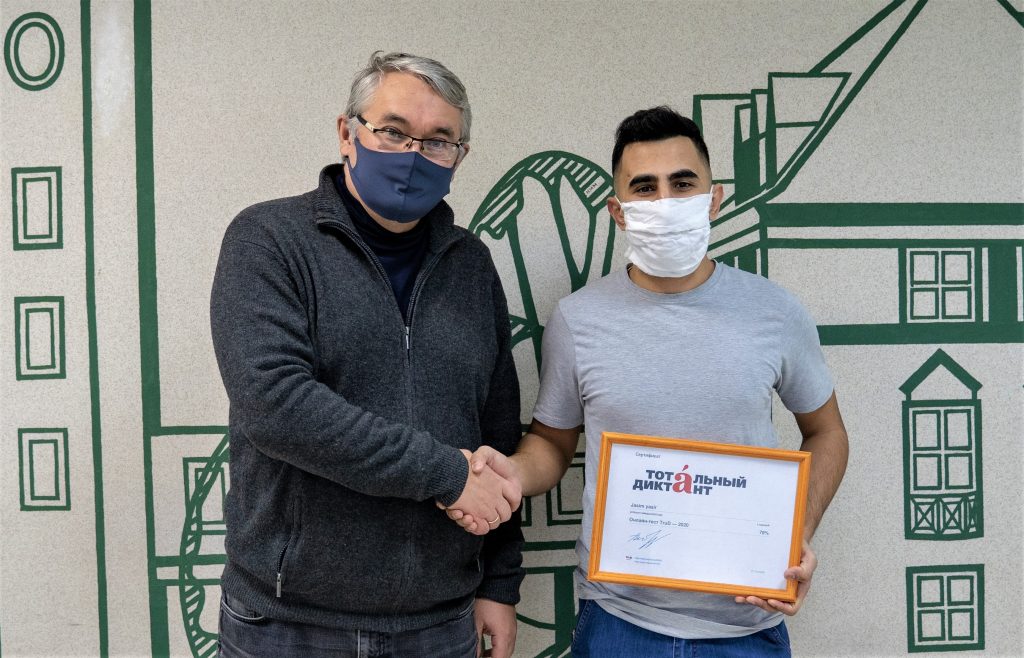 See PSU Facebook for more news.
Find more about this news and other opportunities at PSU international web site.
Explore more information on studying in Russia here.