The Perm-based Tochka 'Point' School has launched a set of workshops and tours for foreigners, titled "The World is One. The Access Point". The project helps to study the Russian language through design.
"Experts have long proved that creative process helps to actively speak a foreign language," state the Tochka 'Point' School staff, who have been developing a new teaching approach themselves. Last December, their methods were used to teach those schoolchildren and students from abroad.
The Project participants learnt design while restoring furniture and working with textiles, made Christmas tree decorations from wood, created New Year's sachets and drew watercolor sketches. The art lab has been assisted by linguists, who had developed a special vocabulary for the Russian language learners, containing words studied in the classroom.
"Hence psychology, language and action are closely related, the program for teaching foreigners Russian language had been offered in integrity with practicing designers," shares Yulia Kournikova, teacher of Russian language and literature. "This way, we find immersion into the living language as most effective. For instance, not only did a workshop on making New Year sachets help learn new vocabulary (simple and practical terms like needle, thread, fabric), but also master the system of tenses in Russian. In addition, we are developing a vocabulary which comprises everyday lexis with design-related concepts."
With a support by the Ministry of Education of the Russian Federation, the Perm-based project involved students from Turkmenistan, Uzbekistan, Armenia, China, Tajikistan and Iran with different levels of Russian language proficiency.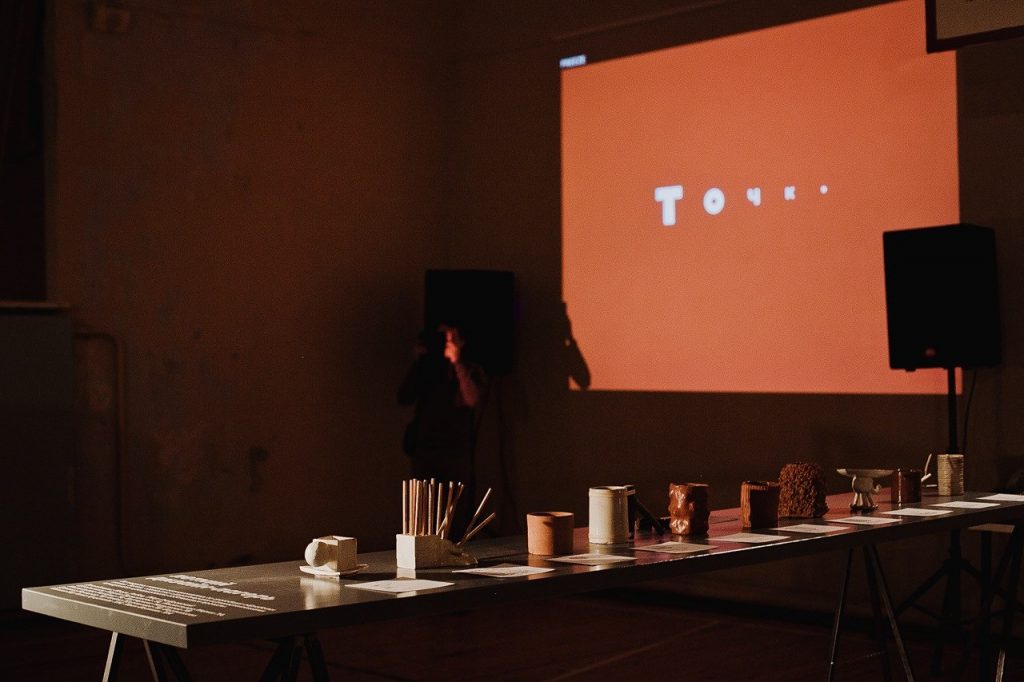 The Tochka 'Point' School uses inventory approach to studying language, when students are involved in the process of creating graphic images. Being inspired by semantics of the word and or a graphic shape of the letter, allows students to remember the correct spelling. Such approach provides opportunity for growing visual creative thinking among students, so they could look at familiar things from an unusual side.
The Tochka 'Point' is a magnet for unique people who are keen on how to create and lead schoolchildren. While design serves a tool of exploring the world around, the pivot point of the learning system is the student and his/her interests. The school does not have a goal to raise designers, rather it provides a broader perspective, acquiring to a sense of style, providing multiple techniques at fulfilling one's potential" says Daria Pavlova, Deputy Dean for Academic Affairs, Faculty of Philology, PSU.