In the 2020–2021 academic year, five PSU faculties launch new graduate programs, with an emphasis on arts. Starting this year, PSU will begin to train managers in procurement, teachers of biology and Chinese language, specialists in foreign language communication, as well as experts in inter-ethnic and inter-faith relations.
New Masters' programs provide various forms of training: full-time, part-time and part-time, both academic (theoretically directed) and practice-oriented (applied) programs.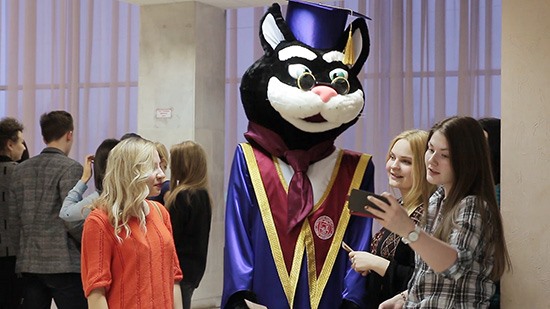 Pedagogical Education
The Faculty of Philology, PSU, has become a leader in the number of new programs. For the first time, the training of linguists and teachers of the Chinese language will start within the "Pedagogical Education" course profile. In addition, a competition for the "Modern Discursive Practices" course profile, within the "Philology" framework, has been announced. The program aims at versatile training in speech communication.
Modern Biological Education
Since 2020, the Faculty of Biology, PSU offers an MA course in pedagogics (i.e. teaching of Biology and related subjects). The graduates of Modern Biological Education course program will be able to find work as biology teachers, research center fellows and educational authorities' officials.
Tax Accounting and Consulting
Two new programs in Economics are launched by the Faculty of Economics, PSU. Undergraduates of the Tax Accounting and Consulting course will master professional approaches in working with tax authorities, including the court appeal proceeding resulting from desk and field tax audits. Upon finishing the Contract System in Procurement Expertise program, the postgraduates will be able to claim for positions in organization, implementation and examination of procurement activities, and the functioning of the contract system at meeting state and business needs.
Cross-Subject Foreign Language Communication and Information Management
The Faculty of Modern Foreign Languages and Literature, PSU, will train wide profile experts in foreign language communication. Using the English language primarily, the students in Cross-Subject Foreign Language Communication and Information Management will master skills of professional communication – covering various fields of expertise, including physics, computer science, business service and tourism. The MA graduates will be able to find work as interpreters and translators, consulting experts and referents in international enterprises.
Security in Inter-Ethnic and Inter-Faith Relations
The Faculty of Philosophy and Sociology, PSU, will start an MA course in Security in Inter-Ethnic and Inter-Faith Relations, within the Philosophy profile. The course graduates will be able to apply their knowledge in federal state, municipal and civil institutions.
"This year we are accepting applicants to undergo training in Cultural Anthropology. The subject is rarely represent as an MA program among Russian higher education institutions; the only exception is the one at the European University in St. Petersburg. That is, our program is exclusive for the Russian territories,"

Natalia Beresneva, Dean of the Faculty of Philosophy and Sociology, PSU.
PSU in 2020
In 2020, PSU will accept 2139 applicants on a budgetary basis of study, in total, of which 604 places are designed for graduate students. A complete list of areas for MAs training, entrance tests and minimum scores can be found at the PSU International Department (please, leave your comments here).
In accordance with the order of the Ministry of Education and Science of the Russian Federation dated April 3, 2020 No. 547, the rules for accepting documents for studies at universities have changed for 2020. Applications for full-time, part-time and distant MA strudies at PSU will be accepted from June 20, 2020 in the remote online format.