Tianyao Song (China), PhD student from the Faculty of Philology and PSU Department of Public Affairs have joined the Perm Regional Museum / Museum of Permian Antiquities for the International Museum Day (18 May).
Tianyao Song has read a traditional Chinese fairy tale about the Old Man and the Owl – reaching a wide Internet audience of Russian children, gaining as far as 4,8К views.
Tianyao has also shared a story about her family back home in the native city of Liáoyuán (遼源) from Jilin province. She complemented the story with a little workshop in Chinese language, concentrating upon most frequent words from the tale.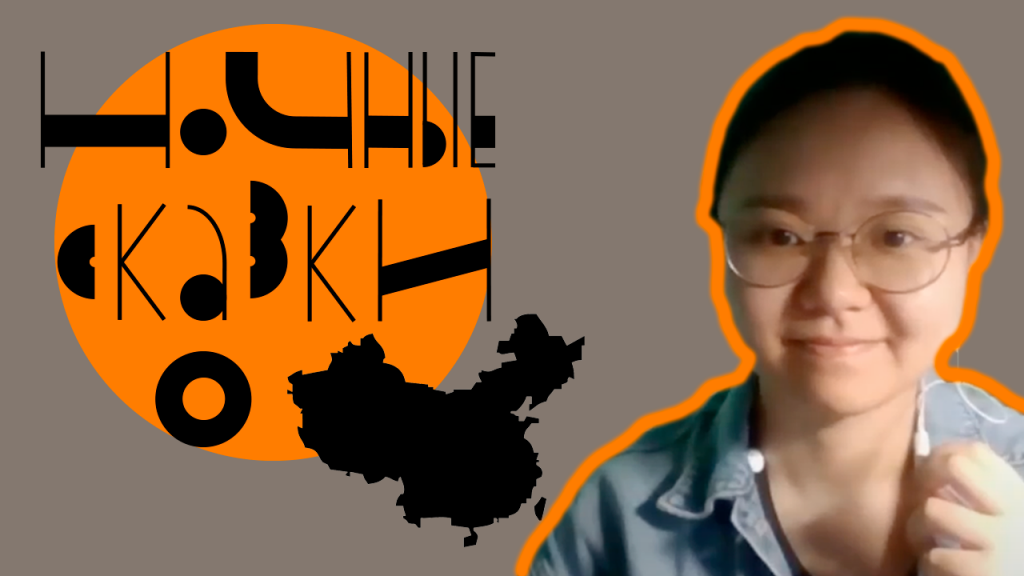 "Recently we have started "secret tours" around the Permian fossils and dinosaur remains, using head flashlights in the dark – to 'unlock' the time veil, and 're-discover' the history. Following the COVID-19 restrictions, we rearranged it online, reading stories for little children in the bedtime"

Julia Glazyrina from the Museum of Permian Antiquities
PSU joined the project as it both obtains several museum collections in various subjects, including history, archeology, minerals, botanics and others. The University also maintains contats with its alumni working at various local museums.
In 2018, Perm University History Museum obtained a Top UMAC AWARD (University Museums and Collections) by for its Campus Martius museum public space project, along with support by Vladimir Potanin Foundation.
The Permian is a geologic period and system which spans 47 million years from the end of the Carboniferous period 298.9 million years ago (Mya), to the beginning of the Triassic period 251.902 Mya. It is the last period of the Paleozoic era; the following Triassic period belongs to the Mesozoic era. The concept of the Permian was introduced in 1841 by geologist Sir Roderick Murchison, who named it after the region of Perm in Russia.