Starting from 8 February, Perm State University opens its doors and warmly welcomes 1st and 4th year bachelor course undergraduates, 1st and 5th -year specialty students, as well as all graduate students and college ones. The order announcing the return to off-line study format has been signed by Dr. Dmitry Krasilnikov, Acting Rector, PSU.
Part-time students shall continue their academic year in a distance format.
"The decision goes along our agreement with PSU Student Union. It is now especially important for final year students to get ready for their theses, while freshmen still need integration into the University community. I am asking students from other courses to treat this decision wisely. Not does it depend on our personal preferences, but rather on the external environment,"

Dr. Dmitry Krasilnikov has noted.
Those workshops requiring the use of lab equipment and dedicated software will be conducted on campus, off-line.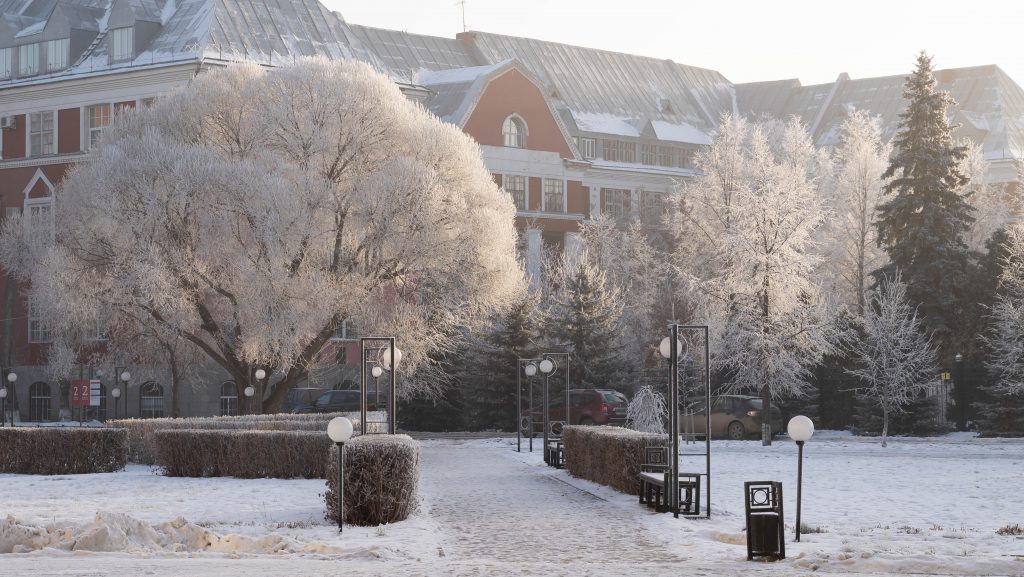 "Most of PSU staff and students have adapted to the online format. Undergraduates and students studying arts/social sciences find it convenient. Yet, for a number of specialties, the distance format introduces its own limitations and sometimes reduces the level of acquired knowledge,"

says Alexandra Umnova, Сhairman of Student Union, PSU.
"The University has chosen a gradual transition to the usual format of studies according to the overall COVID situation in the region. We have been looking forward to that, since other universities subordinate to the Ministry of Science and Higher Education have already announced the off-line return,"

adds Alexandra Umnova.
Two categories of teaching staff – 65+ and those with chronic diseases will continue teaching online, incorporating e-learning technologies.
Earlier, Valery Falkov, Head of the Ministry of Science and Higher Education of the Russian Federation signed an order returning Russian universities to full-time teaching format.
When attending Perm State University campus, wearing masks, using sanitizers and keeping social distance are strongly required.