Nadezhda Povroznik, head of the Center for Digital Humanities, PSU, has become a member of the editorial board of the new Digital History Journal, published by the Luxembourg Center for Contemporary and Digital History, University of Luxembourg in partnership with De Gruyter publishing group, one of the largest academic publishing houses in Western Europe.
The approach to publishing scientific articles in the Digital History Journal differs from that of many academic journals. The Journal promotes the principles of 'open science', which have become a trend in the modern academic community. The Journal publications will be published in free public domain at https://journalofdigitalhistory.org/en/
Nadezhda Povroznik is an associate professor at the Department of Interdisciplinary Historical Studies, Faculty of History and Politics, PSU. Nadezhda is also known as a head of the Research and Education Center for Digital Humanities (http://dh.psu.ru/). The Center aims at organizing and conducting fundamental and applied interdisciplinary research, covering a wide range of educational activities in IT and humanities.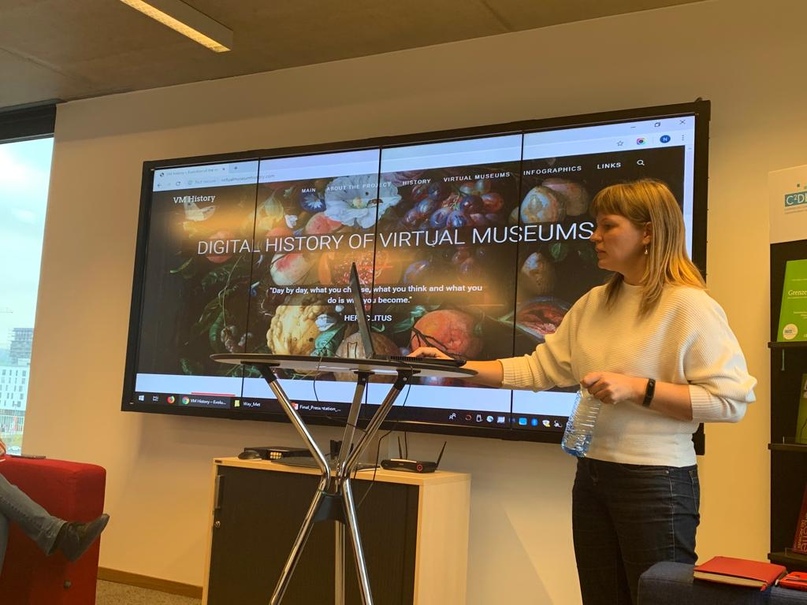 "In 2019, I completed an internship as a visiting researcher, Senior Level, at the Center for Contemporary and Digital History (C2DH) of the University of Luxembourg (Luxembourg). The center is one of the largest centers for digital history not only in Europe but also in the world, as it unites more than 70 researchers in its staff, and simultaneously conducts a whole kaleidoscope of projects.

The main purpose of the visit was to implement a project on the digital history of virtual museums. A whole lot of questions, the answers to which seemed completely ambiguous, prompted the necessity of such a study. Understanding the future directions of development of the digital infrastructure of museums largely depends on our knowledge of the past of these resources and their development,"

Nadezhda shares.
The program inspired Nadezhda Povroznik to create a website specifically for these purposes, providing opportunity to learn more about the history of virtual museums, look virtual museums' snapshots, as well as get acquainted with interesting infographics for the project. The Digital History Journal serves a worthy continuation of Nadezhda's research and practical activity.