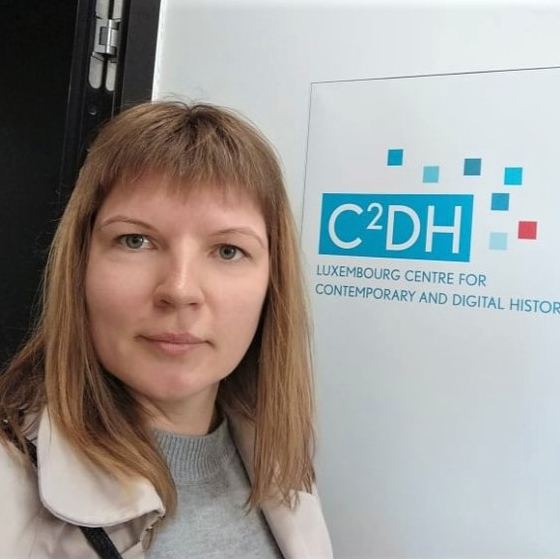 What will future historians study? Nadezhda Povroznik, Head of the Center for Digital Humanities at Perm State University shares her passion to virtual museums, unveils understanding of digital humanities, recollects international opportunities in this direction and shares hints on writing the first textbook on web history, nationally!
"What is digital humanities?" – Nadezhda sets the story pace. "This is the question which still raises much debate in the scientific community, and there is no single answer to it. In a broad sense, digital humanities is the use of information technology in relation to humanities, with a different and broader attitude".

"My colleague Andrey Volodin, associate professor at Moscow State University, once defined digital humanities a love marriage between these two words. Dr. Manfred Thaler, Professor of Computer Science for the Humanities, University of Cologne also said: "It doesn't matter the way you call it, yet it is passion you put in it, which matters. I do believe it's true," comments Nadezhda Povroznik.
At the present moment, Nadezhda is writing a first textbook on web history in Russia, as part of a grant from the Vladimir Potanin Charitable Foundation, developing a new course for a master's degree in web history.
"Unfortunately, the only large web archiving project in Russia is connected with the preservation of official data by government bodies. Obviously, this is not enough. The historians of today need to understand what they will have to keep for the future. The Internet data is quite vulnerable: if it is not saved, then it is irretrievably lost," says Nadezhda. To answer the question, she has initiated a new master's course "Web History of Society and its Institutions", for the academic year 2022/2023.

Nadezhda Povroznik's favorite area of activity is the research in virtual museums, encouraged and acclaimed by the European scientific community. Since 2017, Nadezhda has been actively working to preserve the historical and cultural heritage of the collections of the Museum of History of Perm University. She was also invited as an expert to a large international project of Virtual Multimodal Museum.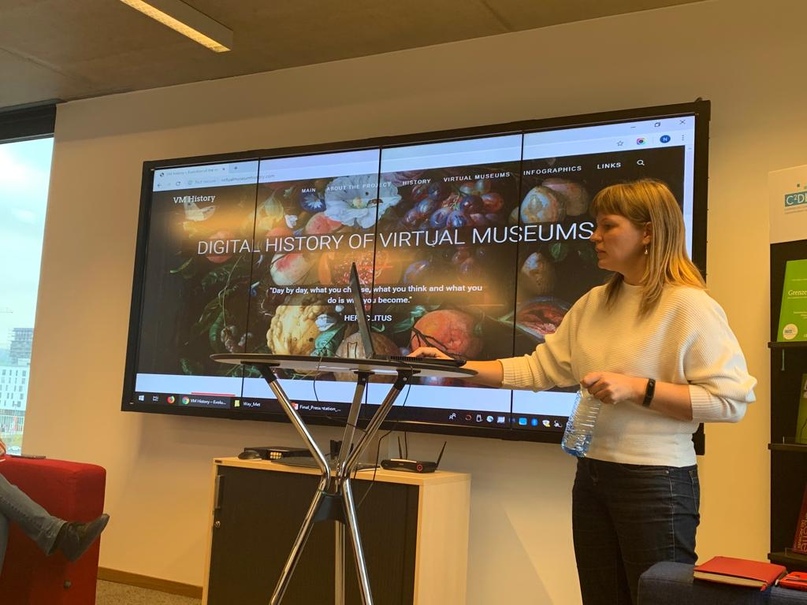 "One of the main advantages of a digital museum vs a real museum is the possibility of an exposition extension and expansion of geographical limits. In addition, any interested visitor may enjoy the opportunity of viewing the exhibit close and from all sides. This is probably the most appealing charm of an electronic collections over a virtual one".
In 2019, Nadezhda Povroznik completed an internship as a visiting specialist at the C2DH Center for Contemporary and Digital History, University of Luxembourg. There, she researched the digital history of virtual museums – the way they grow, change content, increase functionality and resolve task. As a result, she created a project website, dedicated to her research.
As a result, an Nadezhda was invited to the editorial board of the Journal of Digital History, published by one of the largest academic publishing houses in Western Europe, De Gruyter. Most recently, at a meeting of the Advisory Board, Nadezhda Povroznik was unanimously elected as a co-chairman of Centernet, an organization that unites DH centers globally, as a part of the Alliance of Digital Humanities Organizations (ADHO).
Nadezhda Povroznik was running research in digital humanities, since 2003. While still a student, she took a course in historical informatics and decided to participate in the International Conference by the History and Computer Russian Association. She won the first place in the competition for young scientists and decided to keep on going in that direction.

"I was quite a modest student, back in the days. Yet, when I realized I could attend international conferences for a symbolic student fee, without thinking twice, I found myself on a bus from Moscow to Netherlands," says Nadezhda Povroznik. "That particular trip gave me the opportunity to build a network of professional connections. I met wonderful, fantastic people, to mention Dr. Manfred Thaler, professor at the University of Cologne, or Dr. Ingo Kropach, the star of historical information science. Furthermore and on, I was lucky to fruitfully collaborate with them". Today, Nadezhda Povroznik holds the position of a Deputy Dean for Science at the Faculty of History and Political Science, Perm State University (PSU), an associate professor of the Department of Interdisciplinary Historical Research, as well as runs the Center for Digital Humanities and the Laboratory of Historical and Political Informatics, PSU. "Now, as we are living in the age of inter-, trans- and cross-disciplinary research, and the most amazing things happen at its borders and beyond," Nasezhda sums up.