On 22 October, Perm State University (PSU) joined Oxford Botanic Garden and Arboretum for their celebration of 400th anniversary.
The international symposium 'Celebrating Botanic Gardens: Past, Present and Future' united 26 world renowned speakers from 22 botanic gardens, arboreta, herbaria across the globe – to discuss the vital role botanic gardens play in horticulture research education and conservation, online.
On behalf of Perm State University, Sergei Shumikhin, head of PSU Botanical Garden, took part as a speaker at the Horticulture and Collections session – sharing Perm-based practices of horticulture, research, education and conservation. As Sergei Shumikhin has commented,
"Not only did I spoke for the PSU Botanical Garden, I was privileged to represent my country among the leading professionals across the world. So, in my report I did my best to refer to a whole system of botanical gardens in Russia, mentioning their contribution to our global mission, and its perspective."
The Symposium reports showed the enormous role of botanical gardens in solving urgent global problems, including climate change and biodiversity conservation under new conditions. The participants expressed admiration about the high level the Symposium organization and its open friendly character.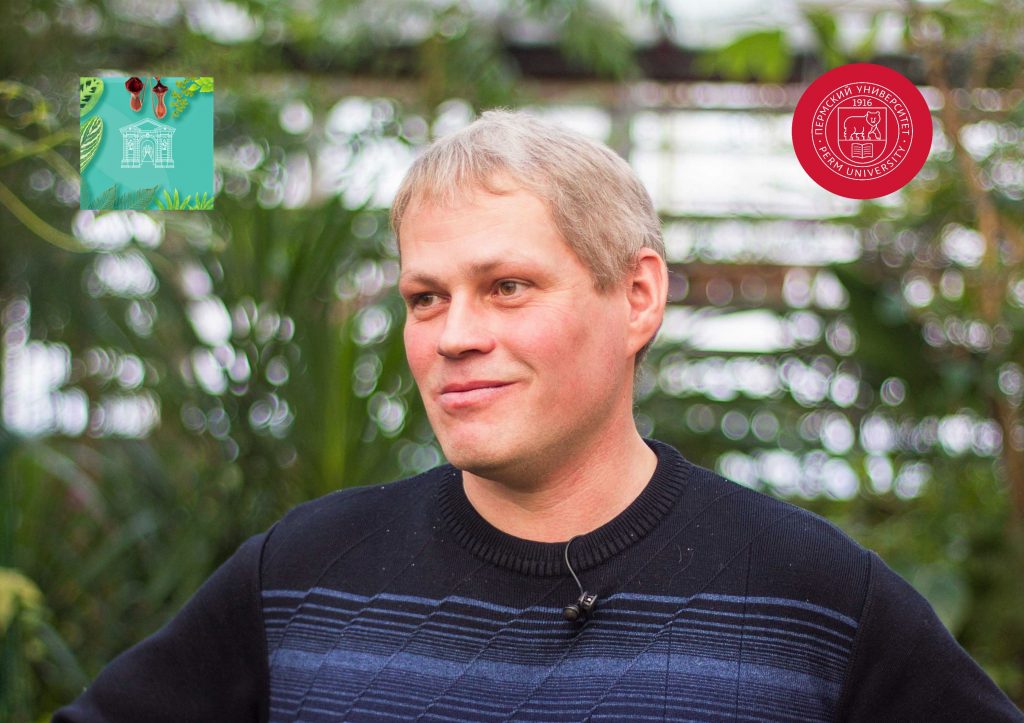 "It was incredibly nice to see familiar faces and hear their voices – to mention Alex and Helen Coren, Prof. Simon Hiscock, Dr. Bob Price, Dr. Chris Thorogood, Dr. Lauren Baker and many others – with whom our garden has been in friendly and professional connection for many years,"

Sergei Shumikhin shares.
The oldest botanic garden in the UK, Oxford Botanic Garden and Arboretum has been running a year-long campaign of celebratory activities, explaining the importance of plants to people in the face of global challenges, and the critical role botanic gardens play around the world.
"Two days of the international Symposium proved to be a holiday of science, culture and friendship, which flew in a twinkle of an eye. Bringing at one 'place' inspiring speakers resulted in new acquaintances and academic contacts,"

recollects Sergei Shumikhin.
The event was sponsored by Plants, People, Planet and the New Phytologist Foundation.