PSU Academic Council has awarded the title of Honored Professor of Perm State University to Dr. Boris Proskurnin, Head of the Department of World Literature and Culture, Doctor of Philology, Professor.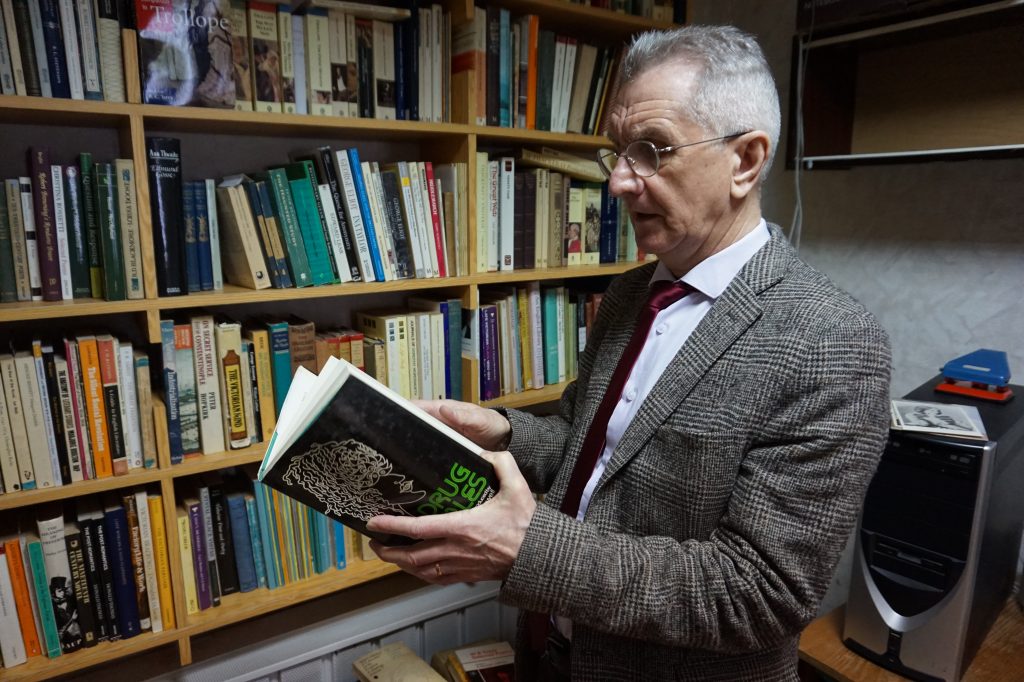 For more than 50 years, Dr. Boris Proskurnin has been contributing to PSU progress – starting as a student and a fellow assistant, and reaching the professor and Doctor of Sciences status, devoting most of his life to alma mater. His biography covers building the University literally, as part of a student construction team, as well as a running PSU Student Club (1973-1976). Combining research and teaching activity with the Head of the Department of Foreign Literature post, Dr. Boris Proskurnin also headed PSU International Department (1999-2003) and PSU Methodological Council (1998-2003).
Dr. Boris Proskurnin is among key researchers of Victorian literature in Russia, and an expert on Anthony Trollope (1815-1882). His name is associated with the first contacts with the University of Oxford, contributing to growing sister city relations of Perm and Oxford. For almost twenty years, Dr. Boris Proskurnin served as a Dean of the Faculty of Modern Foreign Languages ​​and Literature. Thanks to his personal strive and the team he led, PSU gained new prospects fruited in solid national and internationally recognized projects.
Since 2002, the title of Distinguished Professor has been awarded to professors who have made a significant contribution to Perm State University progress. At the present moment, 27 names of prominent scholars are listed in the Book of Distinguished Professors, stored at the Museum of Perm State University History.