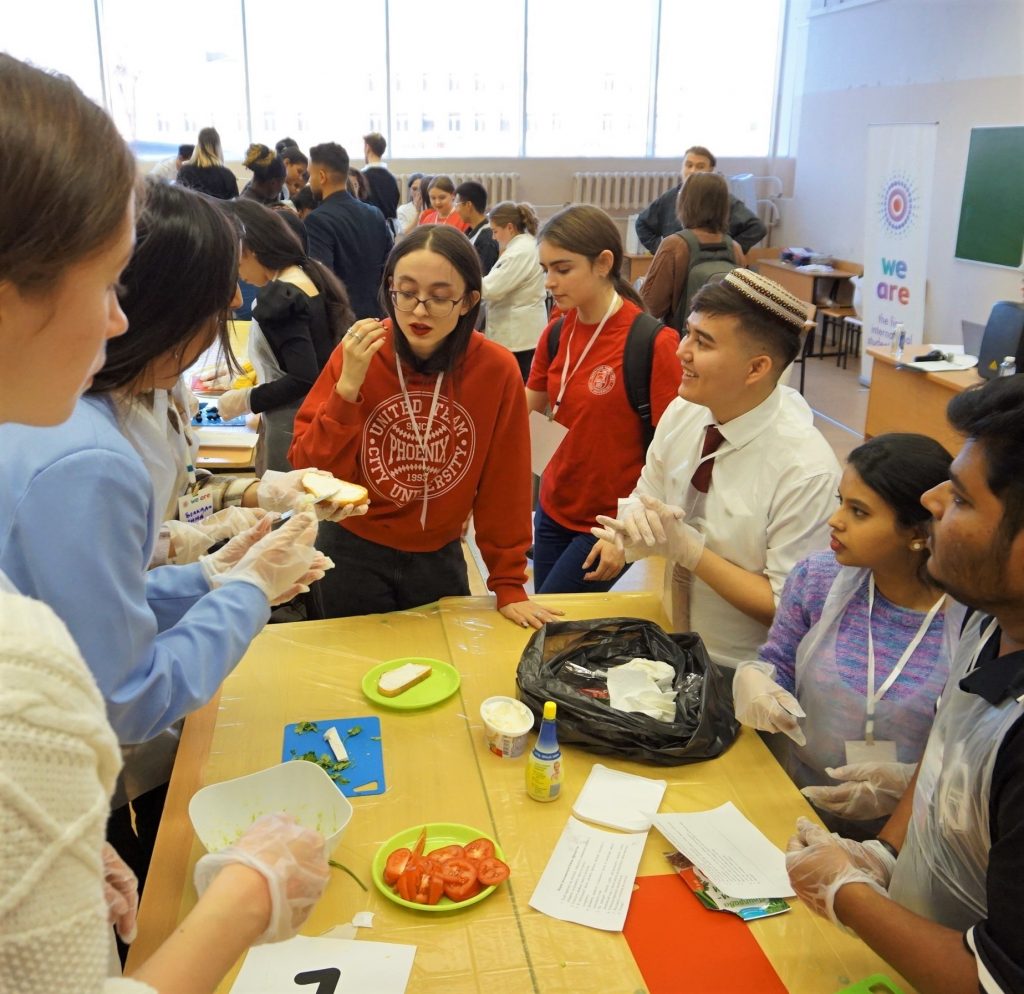 On November 17, Perm State University hosted for the "We Are" Inter-University Festival of International Students – uniting international students from
35 contestants from 10 countries of the world performed at the Festival, supported by 200 natives and many more Russian friends – 13 group advisers, 60 volunteers, as well as representatives from 7 Perm-based universities: Perm State Medical University, Perm National Research Polytechnic University, Perm State Pharmaceutical Academy, Higher School of Economics, Perm Branch, Perm State Institute of Culture, Perm State Agro-Technological University and Perm State University.
The Festival program included a recognition of the brightest international students of Perm, the Cultural Fair, the Sport Together barrier line, the World Cuisines culinary battle, the Graffiti Walls art stage, and the final live performance, followed by a friendly tea party. The Festival guests relaxed in a Creativity Space – practicing art therapy, creating a multicolored patchwork of sketches and prints.
The Cultural Fair united PSU Center of Foreign Culture, PSU Students' Media Center, PSU Students' Eco Council, PSU Student Teams, Perm Regional Center for Foreign Students (at the Ministry of Education and Science of Perm krai), the All-Russian Civil Movement "Medical Volunteers" in Perm krai.
On the day of the Festival, a culinary battle took place: having received recipes and products, the participants were challenged to cook dishes of various cuisines of the world — from okroshka to bruschetta — as part of international teams. The winners became a united team of students from China, Turkmenistan and India from three Perm universities – presenting their variation of the Japanese sushi.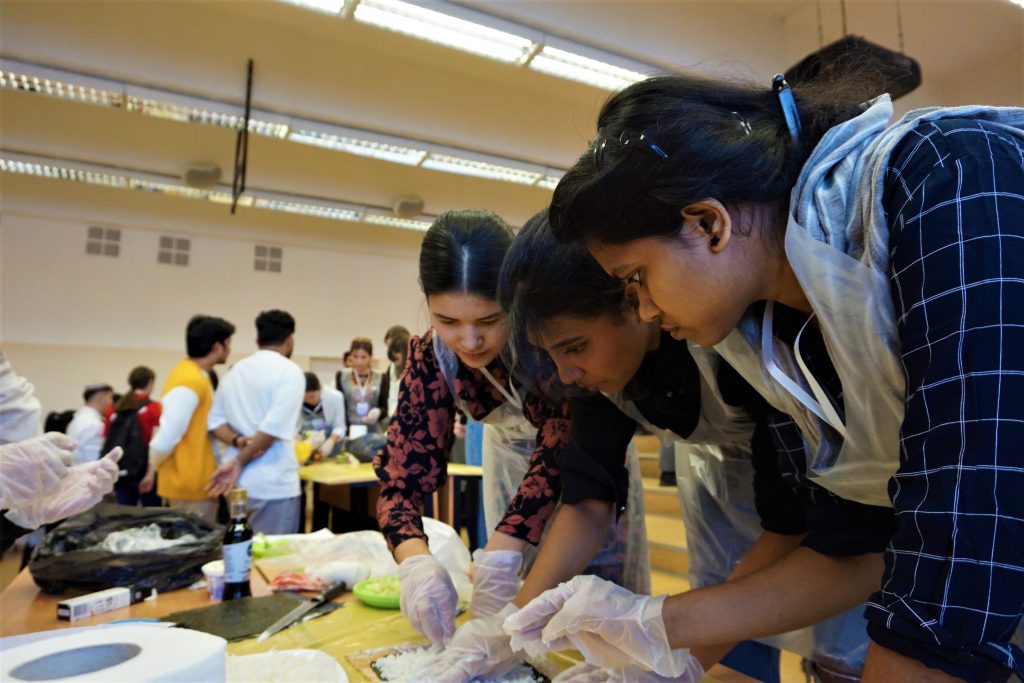 According to Diana Kipyatkova, the Festival organizer at PSU, 'We Are' appears the brightest and most unusual venue in Perm, second to none, a palletful of colors, national costumes and languages, a virtual trip around the world. Having uniting the universities of the city, the Festival gives an opportunity to see foreign students not only as representatives of cultures, but as personal talents:

"We hope all the participants felt the friendly atmosphere of the Festival, and passed its vibe further on. This is the place to meet real friends and join a wider student community – getting to know oneself, sharing national culture, growing individually and most importantly, enjoying the moment!"
Mohammed Al Lami (Iraq), student of the Faculty of Geography and a graduate of the Faculty of Chemistry, PSU, shares his sparkle:

"This is the most amazing festival! Last time I was an organizer and presenter, it was a wonderful experience. A lot of people and positive emotions are what remained in the memory. This year I expect even more interesting activities, bright colors, people. I'm sure it will be fun!"
Jakkapob Dach-In (Thailand), a student of the Faculty of Modern Foreign Languages and Literatures, recollects:

"In 2018, I went on stage to talk about life in Russia as a foreigner. I remember there were a lot of international students from all over Perm. Some shared their experience of living here, some performed, singing or dancing. This year I am gladly broadening my vision of that."
According to "We Are" organizers, the goal of the Festival is to help international students adapt to the Russian student community – involving them into student associations, creating positive atmosphere in hostels, initiating new international projects. For the Russian students, it is an opportunity to practice foreign languages ​​with native speakers, with foreigners experiencing less language gaps.