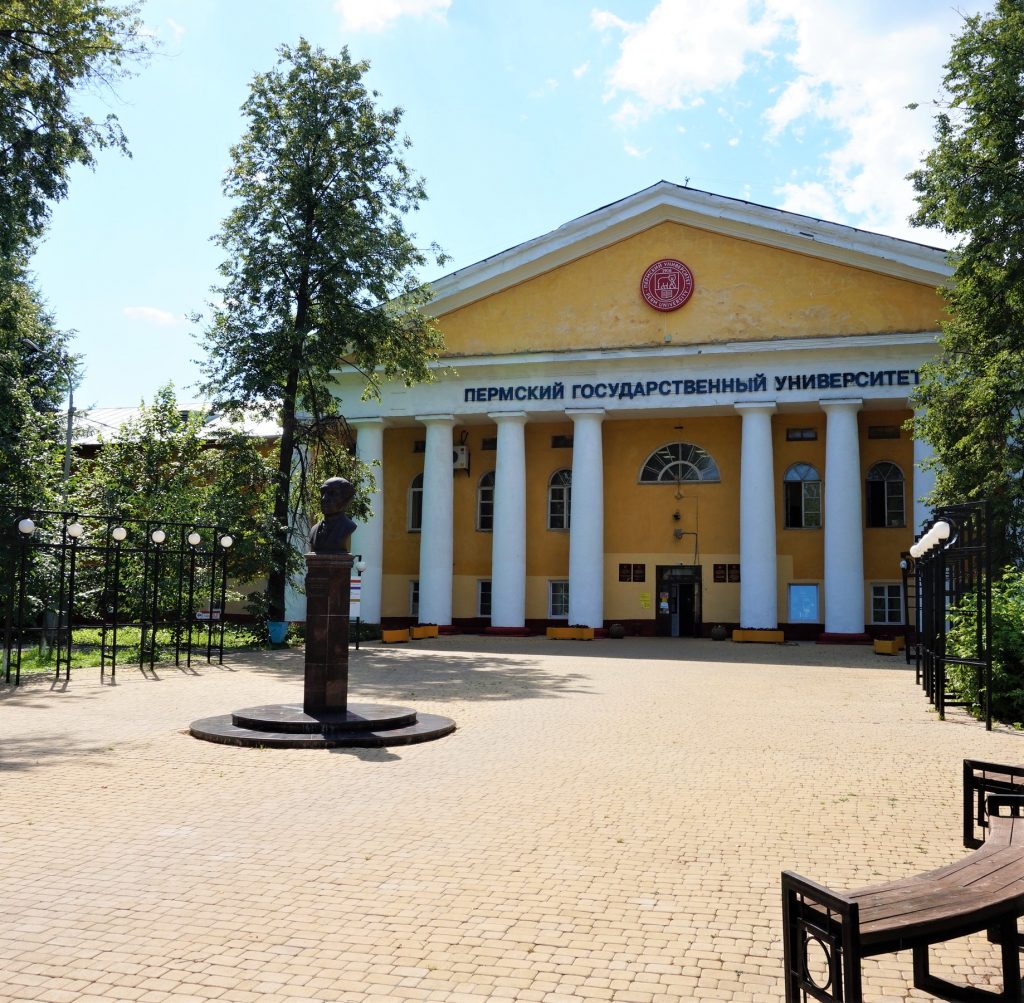 PSU postgraduate students Dong Ziteng, Li Xinjie, Tan Yunxiao, Jiang Yuying and Yu Ping (China) from the Faculty of Philology took part in the 5th Regional Forum "The Journey Across Perm Lands", becoming the finalists of the competition.
Supervised by Professor Maria Shirinkina and Associate Professor Natalya Solovieva from the Department of Russian Language and Stylistics, the students have developed an audio guide on Perm city local culture. In 2023, the competition received 235 applications from 35 territories of Perm region. The winners' projects served a basis for a set of TV documentaries.
Within the Forum framework, the contestants presented the tour "Perm Through Foreign Students' Eye" in the nomination "Youth Tourist Route". The contestants described seven cultural attractions of Perm city in Russian: Perm City Planetarium, the "Happiness Is Not Far Off" installation, Perm Museum of Local Lore, Perm State Art Gallery, St. Nicholas the Miracle monument, Perm Opera and Ballet Theater and the Church of St. Mary – each object accompanied by photo and audio guide support.
The Forum participants intended to show Perm in many ways, including science, culture, art and religion.
"Building a story around famous Perm attractions allowed us to deepen and expand the current historical and cultural knowledge, as well as appreciate their location and natural sights in general, allowing us to feel the charm of Perm. This also helped us to develop our Russian language and intercultural communication skills," says Li Xinjie, 2nd-year postgraduate student.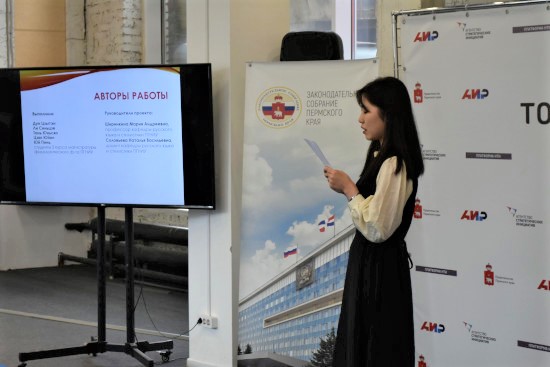 "The Journey Across Perm Lands" competition has been held since 2017, supported by Chief Federal Inspector for Perm Krai, the Ministry of Education and Science of Perm Krai, the Ministry of Tourism of Perm Krai, the Agency for Youth Affairs of Perm Krai and the Council of Young Teachers at All-Russian Trade Union of Education, Perm Krai branch.