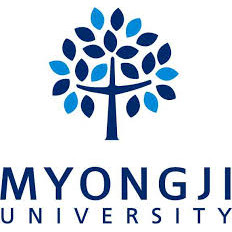 Department of International Relations at Perm State University (PSU) informs about the opportunity of studying in the Republic of Korea – along the academic mobility programs for the autumn 2021-2022 semester at Myongji University. The applications are due to 10 May, 2021.
Students of 2nd-3rd years of bachelor's degree and 1st year of master's degree are invited to participate in the competition.
Applicants must provide the following documents:
a copy of applicant's international passport;
a verifying letter showing the academic status by Perm State University;
transcript of progress (an extract from the grade book or transcript of records in English);
a letter of motivation in English indicating the intended direction of study;
a certificate of English language proficiency (IELTS, TOEFL certificates or a certificate from the teacher).
Electronic copies of documents, as well as any possible inquiries should be addressed to the Academic Mobility Office, Department of International Relations, Perm State University: academic_mobility@psu.ru + 7 (342) 239-66-55.
For more information on applications and related documents, please, see the following link.
Additional information on living costs and courses available might be found here.
The deadline for applications for Department of International Relations, PSU is 10 May.
Myongji University (명지대학교; 明知大學校) is a private university founded in 1948 in South Korea. It provides higher education in the fields of engineering, sciences and humanities. It has two campuses: the Social Science Campus is located in Seoul and the Natural Science Campus is in Yongin which is 35 kilometres (22 mi) south of the capital. It is made up of 10 colleges, 42 departments, seven faculties and eight specialized postgraduate programs, aimed at educational and research activity.