After several months of distant learning and self-isolation, and the following summer holidays break, PSU students will continue their studies as usual, on University campus. The academic year 2020/21 at starts on 1 September, off-line, as usual. At the same time, the University prolongs all possible measures to prevent COVID-19.
"Perm State University is eager to welcome students back to classrooms and study labs. At the same time, we will take all necessary measures to ensure the safety of the educational process," Sergey Makarov, PSU Vice-Rector for Academic Affairs, has ensured.
In accordance with the order "On the Resumption of the Educational Process", signed by PSU Acting Rector Dr. Dmitry Krasilnikov, a 'mask mode' has been introduced on campus. In the new academic year, PSU students, teachers, staff and guests will also have to comply with the sanitary and epidemiological rules, like regularly ventilating the study rooms, and treating writing utensils and tables with disinfectants.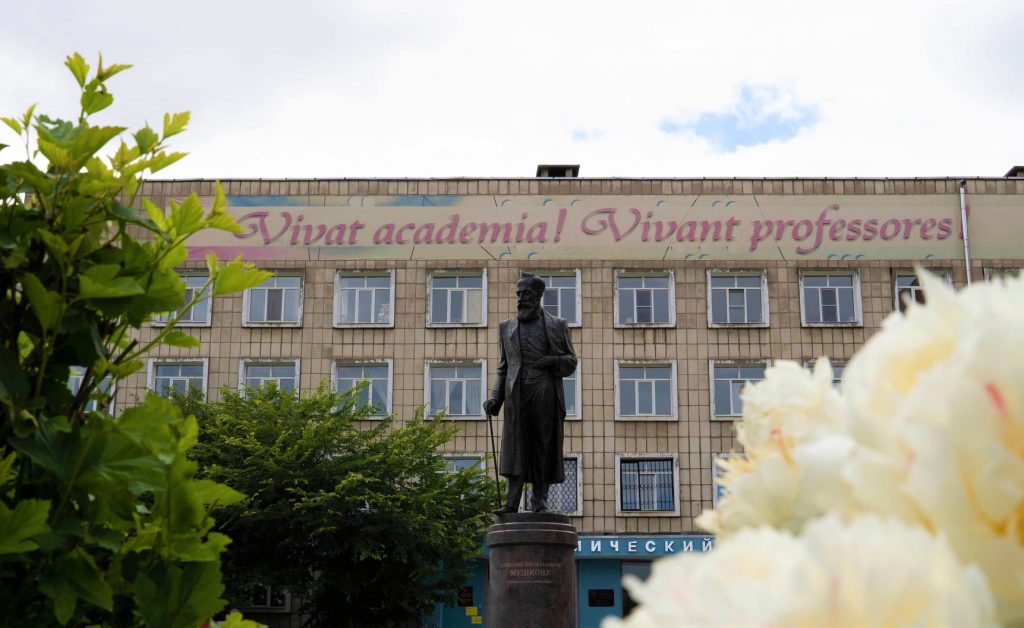 In addition, daily preventive measures will become a part of the PSU campus life. Dispensers with antiseptic agents have been installed in canteens, toilets and building halls. Videos on safety precautions will be broadcast through University media and on dashboards.
In response, the University promotes and expects responsible attitude to public health from all the audiences, including the administration, teachers, students and guests. If you are not feeling well, experiencing fever and cough, please, consult a doctor and limit social contacts to the maximum.