Where does the University go? How solid its position, globally? Which strategic directions will get priorities for the next 10 years?
The Strategic Session for Perm State University Development in 2021 – 2030 has taken place at PSU, involving all possible parties – university administration, faculty deans, scholars, federal officials and non-profit organizations, business. All participants were divided into four groups: Science and Innovation, Commercialization of Development, Education and Communities. Each team shared their views on the first results of the work at the seminar.
Sergey Malenko, Head of the International Cooperation Department, Russian Academy of Sciences pointed out, that PSU has all the potential for further development of the Perm territory, regardless of the mood of regional or federal authorities: "Perm State University is an actor in itself, capable of delivering world-class projects, mainly in science and scientific and technical part. PSU, through the creation of interdisciplinary teams, will be able to attract funding globally, and participate in international projects. This way, the University will be able to push the agenda and develop the region."
According to the Science and Innovation team, interaction platforms like the Strategic Session prove to be useful. "In the course of our work, we managed to find common ground for interdisciplinary research across PSU campus, as well as discuss challenges and ways to move further," says Konstantin Belousov, Professor of the Department of Theoretical and Applied Linguistics, PSU.
The team responsible for priority tasks connected with the university's 'third role', discussed the questions of social outreach, local community and communications. "We were able to identify our pain points and find weak spots that need to be addressed – like, creating channels of interaction with a larger world off-campus, strengthening our social role and creating an attractive image of the university," shares Alexandra Umnova, Chair, Student Union, PSU.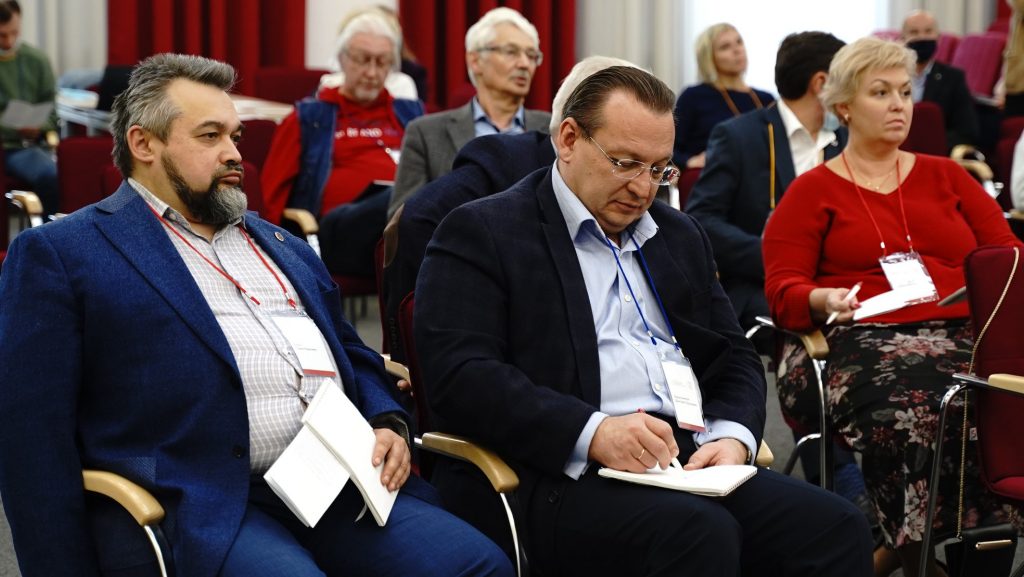 The Education team claim to succeed with the interdisciplinary perspective on how faculties and departments see the future of education at PSU. "In general, developing a common strategy is an important issue, as it starts with developing a common vision. And we took the first step in this direction, " says Mikhail Gorodilov, Dean, Faculty of Economics, PSU.
Oleg Ganin, Head, Strategic Development Department, PSU, shares his vision of the Session: "It is important to realize our targets, whether to jump for a soon start or choose a gradual ascend. The crucial thing was to unite our efforts and progress together in the same direction. For such purpose, our communication platform has proved its significance."
"In my view, the University has once again proved its status is a living organism. Each report caused a storm of opinions and emotions from all the participants. As for invited experts, I was pleasantly surprised by their excitement about the future of the university, as well as their passion to help us move in that direction. A number of insights voiced here will be adopted for the final version of the University Development Strategy-2030," Dmitry Krasilnikov, PSU Acting Rector, has concluded.
Running the Strategic Session for Perm State University Development in 2021 – 2030 has served a tangible start for the PSU strategy, overall.