Vadim Gataulin, Head of the Department of International Relations, PSU, has participated in the case session "Expansion: Ready to Roll – On Cooperation with New Digital Reality", as part of Education Week last May. At the session, he commented on the progress of international activity at Perm State University (PSU), as well as the increase of partners from abroad, regardless of the pandemic.
In 2020, PSU signed 23 agreements on scientific and academic cooperation with universities from 12 countries, to name Armenia, Great Britain, Israel, Kazakhstan, Kyrgyzstan, China, Mexico, Norway, USA, Taiwan, Turkey and France.

Since the start of 2021, PSU has already signed 19 agreements on scientific and academic cooperation with 16 universities from Belgium, Belarus, Israel, Kazakhstan, China, Romania, Uzbekistan, and Japan.

Despite the difficult working conditions in 2020, PSU accepted 865 international students in both basic educational programs and academic mobility and academic exchange programs. (Figures did significantly increase last years: 387 students in 2017; 353 in 2018; and 747 in 2019).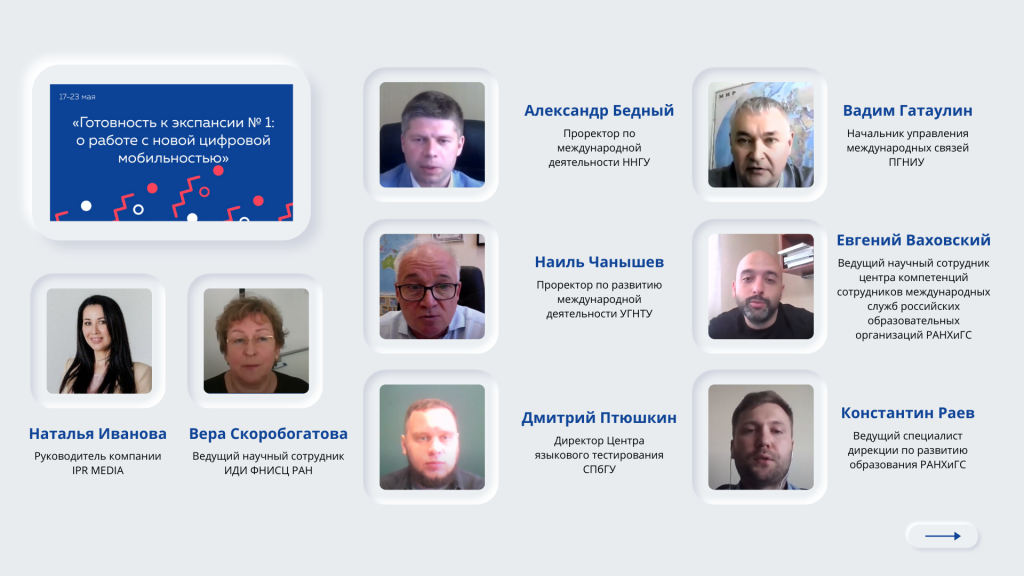 Keeping in mind students from abroad and partner organizations, the case session discussed the adaptation of Russian universities to the new conditions of teaching, the education market after the pandemic, and the efficiency of online and offline services.
"Besides challenge, any crisis does provide opportunity. Yet, at the same time, I have to state that the pressure on teaching staff has increased, in connection with online formats. And, in order to ensure the same level of education quality, additional efforts have to be made. This year we were forced to fully engage in the online environment,"

says Vadim Gataulin, head of the Department of International Relations, PSU.
Within the case session framework, the issue of legal support when working with foreign applicants, has been touched, as well as migration legislation and further employment opportunities in Russia.
The has been set by IPR MEDIA, moderated by Vera Skorobogatova, Leading Researcher, Institute for Demographic Research, Federal Research Sociological Center, Russian Academy of Sciences, as well as Natalya Ivanova, Head of IPR MEDIA.