Eight international students from Turkmenistan, Faculty of Biology, PSU, graduated from the professional retraining program in Modern Pedagogy, obtaining a qualification "Teacher of Basic and Secondary General Education".
Overcoming language and cultural barriers, using modern technologies and new methods, the Faculty of Education at the Regional Institute for Continuing Education, PSU, did its best to help international students become an effective teacher.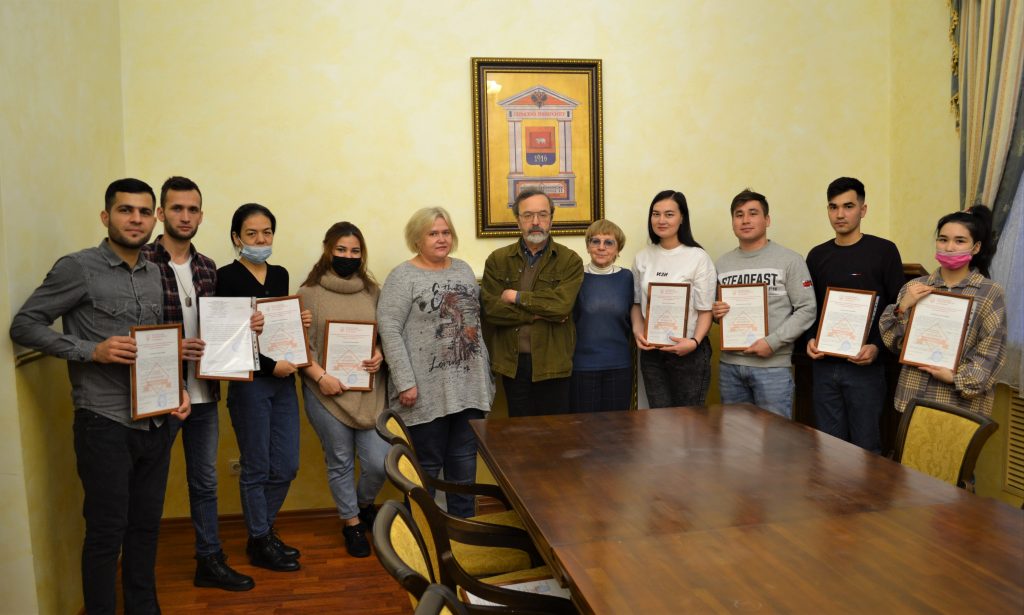 All the Course students had their final theses defended, receiving excellent marks and graduation certificates. The knowledge and skills acquired during the Course will enhance their professional performance in practice, at school.
The diplomas were presented by Mikhail Mukhin, Acting Head of the Institute, Valery Zhuk, Deputy Dean for Extracurricular Activities, and Tatyana Kuznetsova, Deputy Dean for Academic Affairs, Faculty of Biology, PSU. The Regional Institute for Continuing Education, established in 2004, remains one of the largest centers for additional education and professional orientation in the Perm territory – providing courses for all kinds of audiences, from college and university students to civil servants and practicing professionals.