What is it like to study in Perm? Why do international students consider PSU a special place? How far are newcomers' expectations different from true Russia?
PSU is a choice for many international students to study Russian language. Some use it further to study various courses at Russian universities, others are attracted by the opportunity to become a philologist and, after graduating from the university, teach the Russian language in their home country. Li Shuang, a student from the city of Benxi (People's Republic of China) has shared his experience of living and studying in Russia in an interview with the Perm University Newspaper.
What do you consider attractive about the Russian language and why did you decide to study it at PSU?
Since I became impressed with the works of Russian classical literature, I was desperate to read them in Russian, because in Chinese they do sound a bit different. Therefore, I decided to learn Russian at a professional level.
At first, I went to Ukraine and entered the Kharkov National University, but the events of 2014 and following unstable political situation in the country forced me to interrupt my studies and leave. Some time later, my brother entered the Faculty of Philology at PSU. After hearing from him for a while, his good impressions, you know, I decided to follow his example. So, I came here to study Philology.
How far is the system of higher education in China different from the Russian one?
Well, there is a difference. For instance, it is quite difficult to enter a university in China, but since you're in, it is easy to study. In Russia, it is the opposite. Several of my friends entered Russian universities, yet, after while they refused to continue – so difficult it appeared, in fact. In China, this is rare. Perhaps, they had problems precisely because the teaching was in Russian.
It might be difficult for the Chinese to understand your language: while we are accustomed to hieroglyphics, here we need to operate with separate letters that make up the words. Moreover, the difficulty arises due to the phonetic characteristics of the Russian language – it is difficult for us to pronounce particular sounds, like "r". The grammar is also difficult to understand, because some Russian words have many meanings.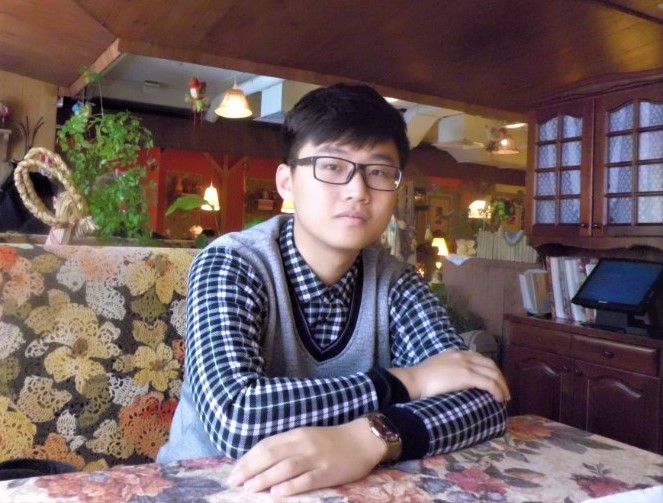 What was most strange or surprising about PSU?
I was lucky entering the Faculty of Philology on the 100th anniversary of Perm State University. I was struck by the Centennial Festival in October 2016. We do have many holidays in China, yet I had never experienced a university anniversary celebrated on such a large scale.
I remember a huge stage next to the campus fountain, with bands performing until late midnight. Nearby, there was a street dance battle and the Wedding of the Century ceremony congratulating newlyweds, taking oaths to stay side by side for another 100 years. For the first time in my life, I saw a solid 100 kilo cake.
How do you spend your spare time, when free time from the studies?
I am fond of network computer games, like Dota2, CS: GO, or the World of Tanks. Due to this, I made many Russian friends. I enjoy moving around with my friends from the Faculty of Geography, PSU. Sometimes, we would stay in a forest or distant villages, overnight. I started closely appreciate the Russian nature, and was even introduced into herbal teas.
Do Chinese people have stereotypes about Russians?
In China, they believe that Russian men are strong enough to fight bears, and Russian girls to be the most beautiful in the world. I would half agree with that: Russian men are really strong, yet, I personally have not seen them fighting bears. The second statement is absolutely true. In addition, I would like to add, Russia is a very hospitable country – definitely a place to visit, that's my personal recommendation.