Seven students from Perm State University have been announced laureates of "Your Move" All-Russian Student Competition, winning RUB 2.5 million ($34,000) for the university projects.
In the competition finals, the participants developed projects with teams of previously selected spheres. Among the prize-winners are PSU international students and, particularly, Meylis Tuvakov (Turkmenistan), Faculty of Economics, who initiated the Center of Foreign Culture at Perm State University.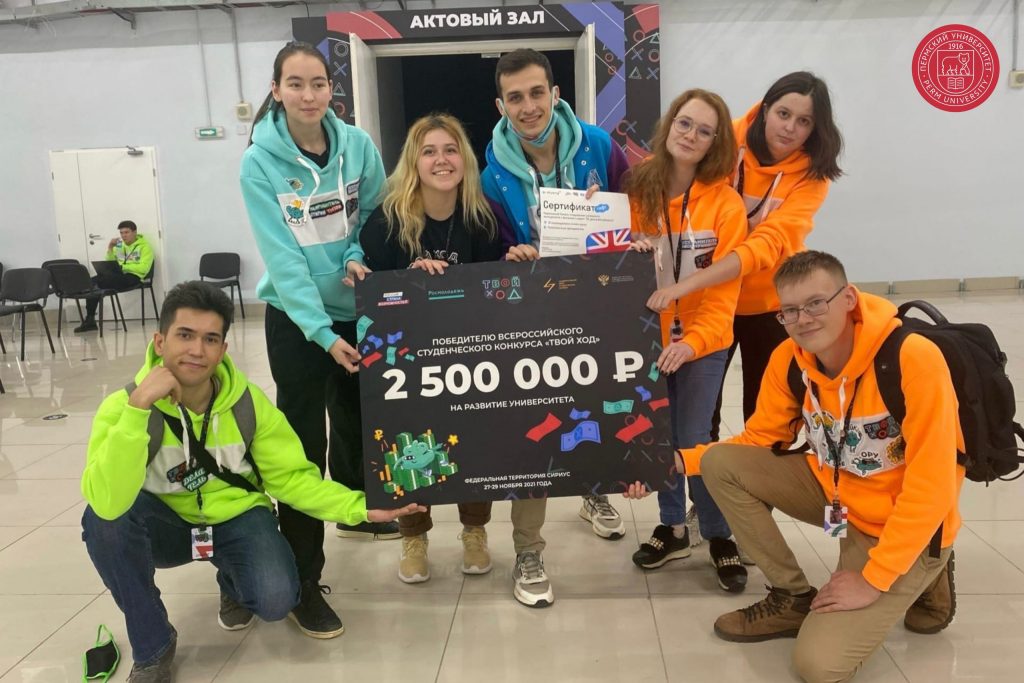 Alisa Okulova, a 4th year student at the Faculty of Philology, and her team have developed a "Restart" Project solution – helping graduate students cope with burnout:
"My team and I worked on a mega-challenge of Stress-Free Space at universities. Our "Restart" project involves the creation of a platform – providing access to useful info, videos and dialogue with a chatbot, and also advice from university psychologists and students who have coped with emotional burnout,"

shares Alisa Okulova.
Meylis Tuvakov, known as a curator of PSU Center of Foreign Culture, unites a team of task-oriented, fast and able volunteers, aimed at collaborations on and off-campus, including sports and creative projects.
"To improve yourself and show progress, one has step into a team. Together, we try to implement cool ideas into projects of all kind. Not does it only help us to promote ourselves or faculties we belong to, but also develop successful communication, team work, brainstorming, leadership and more – turning them to action,"

Meylis states.
The Grant will be given to several PSU projects and will be regarded as an investment into student activity, on the whole.