Want to start your own business in pharmaceuticals? Eager to explore how medical drugs work? Interested in creating the new remedies?
The Faculty of Chemistry, PSU, offers a 5-years specialist degree course in Pharmacy, for the study year 2020-2021. Throughout the course the students learn to identify the activity of newly synthesized substances, develop medicines and register drugs, conduct market research for medical and pharmaceutical products and even create their own pharmaceutical companies.
The program is run by a qualified team of professors in various disciplines. It allows the use of top-level equipment and labs, with a practice-oriented approach. The schedule includes joint projects, workshops in pharmacy economics and management, outreach research at PSU Botanical Garden, as well as other internships.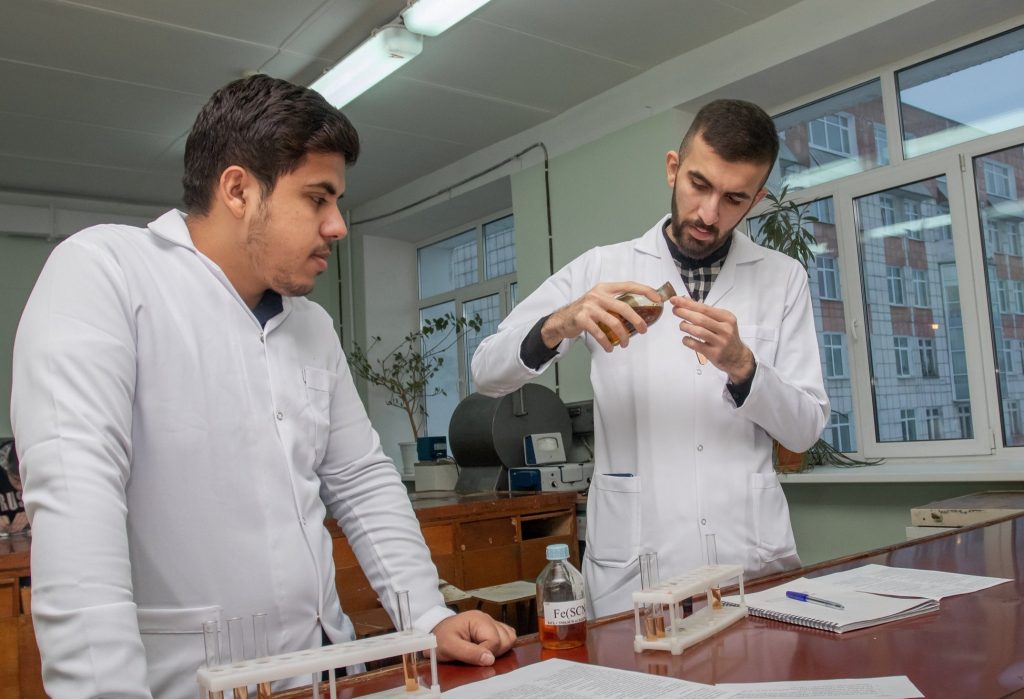 Two entrance tests are Chemistry and English. Although all classes are run in English, all international students are offered to enroll for a 10-month course in Russian language to compliment to their professional competences and social interaction.
The 100 years of pharmaceutical education at PSU insures a high level of proficiency, passed by its teaching and research staff. "Besides a chance to prepare for a future career in pharmacy, the course enables a deep dive into medicine and drug production. The combination of pharmacy, biology, chemistry and medicine are a hallmark of a comprehensive approach, typical of a 'classical' university," says Professor Irina Mashevskaya, Dean of the Faculty of Chemistry.
The program includes a list of 10 core subjects:
• Pharmacology;
• Pharmacognosy;
• Pharmaceutical Technology;
• Pharmaceutical Chemistry;
• Management in Pharmacy;
• Medicinal Chemistry;
• Toxicology;
• Pharmaceutical Industry;
• Microbiology;
• Physical and Chemical Analysis of Medicines.
The Faculty Center for Pre-Clinical studies allows a wide range of pharmacological research. Hundreds of federal level patents, published monographs and multiple grants by the Russian Foundation for Basic Research, as well as other national and international funds – serve a high praise for the Faculty's work.
The faculty partners include academic institutions of Perm krai, universities of national and international level, particularly the USA and France. Since 2013, in partnership with the leading industrial companies the Faculty started the Association of Employers aimed at providing the Faculty alumni job opportunities in different spheres of chemical industry.
For more information about the course in Pharmacy, please contact: International@psu.ru, irisa@yandex.ru +7 919 714 58 06