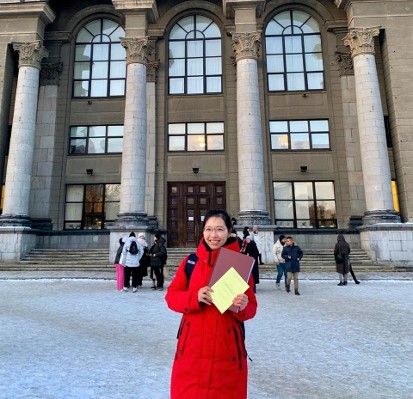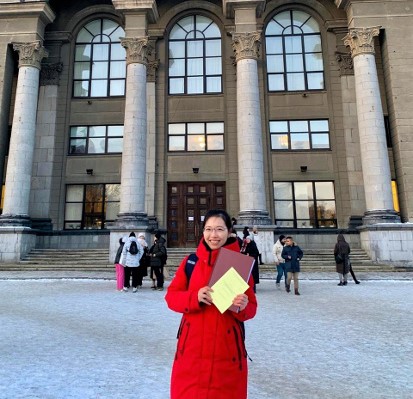 Duong Thi Phuong Chi, PhD student at the Faculty of Philology, Perm State University (PSU) has successfully defended her PhD (Candidate of Sciences) thesis. The defense took place at Ural Federal University (UrFU) at the end of 2022.  
Five years ago, Duong Thi Phuong Chi came to Perm from Ho Chi Minh City, Vietnam, where she taught at the Library and Information Department of the University of Social Sciences and Humanities – Vietnam National University Ho Chi Minh City. In 2018, she entered the graduate school led by Professor Vladimir Abashev, Head of the Department of Journalism and Mass Communications, PSU.
"Out of recommended universities from a dozen popular cities of Russia, I chose Perm State. What attracted me most was a post graduate course in Mass Media and Library Informational Science. The English version of PSU website also appeared an important factor – there I studied in detail the structure of admission and study plan. So, I thought it was a good university," said Duong Thi Phuong Chi.
Drawing the example of academic libraries in Ho Chi Minh City, the scholar analyzed the libraries' huge identity crisis, and proposed a strategy for solution, based on modern media communications. According to Duong Thi Phuong Chi, there are three key tools for a university library to win the Internet era race:
"Firstly, it is a complete digitalization of all library collections and their flexible division into thematic collections. Secondly, the library has to be included into international information exchange network – allowing researcher or student to access the necessary databases, at any time. Thirdly, it is a creative dialogue with users based on social networks. So, the library is no more a bookshelf, but rather a smart hub of information flows."