The Young Talents Olympics in Foreign Languages '2022 has taken place in Perm, Russia. More than 200 schoolchildren showed their knowledge in French, English and German. 120 students of 8-11 grades, coming from Perm territory, Moscow region and neighboring countries got the opportunity to take part.
The final stage of the Young Talents, held in a shape of a Translation Quest, consisted of several original texts of different genres – to be translated into Russian. Each language was linked to a specific field – the English part regarded traces of the national character, the French one – aromas, and the German one – cars. A particular task in English and French was linked to poetry, considered as fairly hard by many.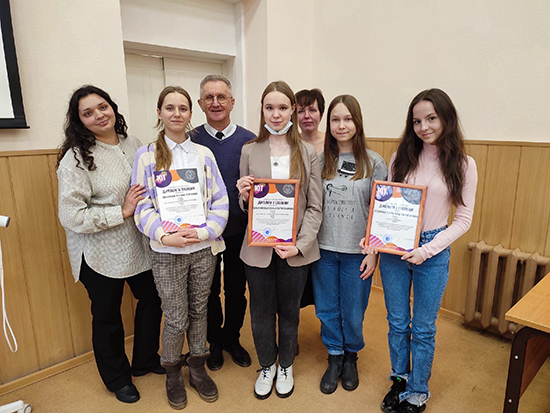 During the assessments, the jury checked the ability of contestants to interpret texts of different genres, correctly express ideas in Russian, create a text in the style required, deal with realities of foreign culture, as well as evolve the sense of language and a creative approach in translation.
The Young Talents Olympics was organized by the Department of Linguistics and Translation, Faculty of Modern Foreign Languages and Literature, PSU.