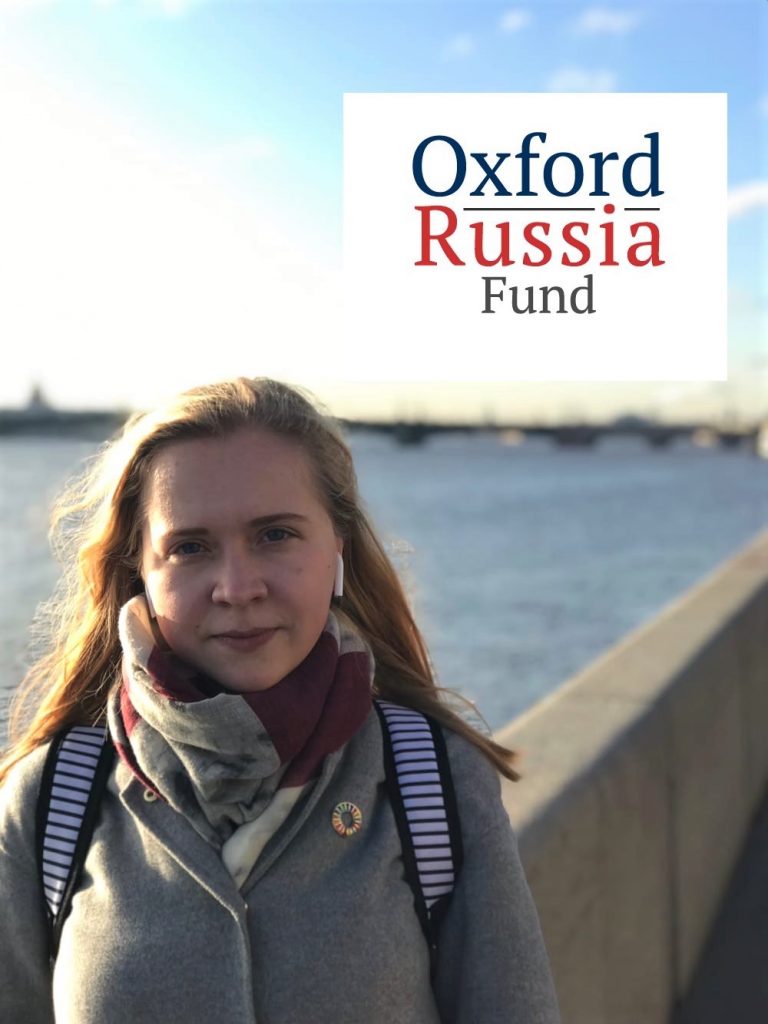 Alena Gileva, MA student in International Relations, Department of Political Science, Faculty of History and Political Science PSU, has become a scholarship fellow of the Oxford Russia Fund and the Social Sciences Laboratory (SSL).
At PSU, Alena is also a research fellow at the Centre for Comparative History and Political Studies (ЦСИПИ), performing a research titled "Shifting paradigms: towards participatory and effective urban planning in German, Russia and Ukraine".
"It was quite unexpected for me to receive this scholarship, and therefore as twice as pleasant. The program allows to get acquainted with researchers in different fields of humanities, as well as collaborate with them on various cases' solutions. The topics of such cases will be announced later, yet I hope that my contribution will be useful in urban research," Alena comments.
350 undergraduates and postgraduates had applied for the scholarship. After evaluating applications and interviewing applicants, the panel selected 30 fellows for the 2020-2021 academic year. Alena is the only one representing the Perm Territory. All fellows will receive RUB 40,000 ($500) per month.
The goal of the program is to develop participants' research interests and ambitions. Online sessions will be held for them throughout the year. The final results will be group projects in political research, sociology, economics, urbanism and law enforcement. The projects' presentation will take place at the University of Oxford (UK).
The Program Selection Committee includes Viktor Vakhshtein, known sociologist, head of the expert council of the Social Sciences Lab, Dean of the Faculty of Social Sciences, Shaninka; Yulia Taranova, director of the Social Sciences Lab, Kirill Martynov, philosopher, political scientist co-founder of Free University; Boris Grozovski, economic observer, author of the EventsAndTexts telegram channel; Nikita Rumyantsev, economist, head of the Moscow Urban Forum analytical center; Ivan Kuryachiy, urbanist, managing partner of the Novaya Zemlya company, researcher at the Higher School of Economics, as well as many more experts in urban research and law enforcement.