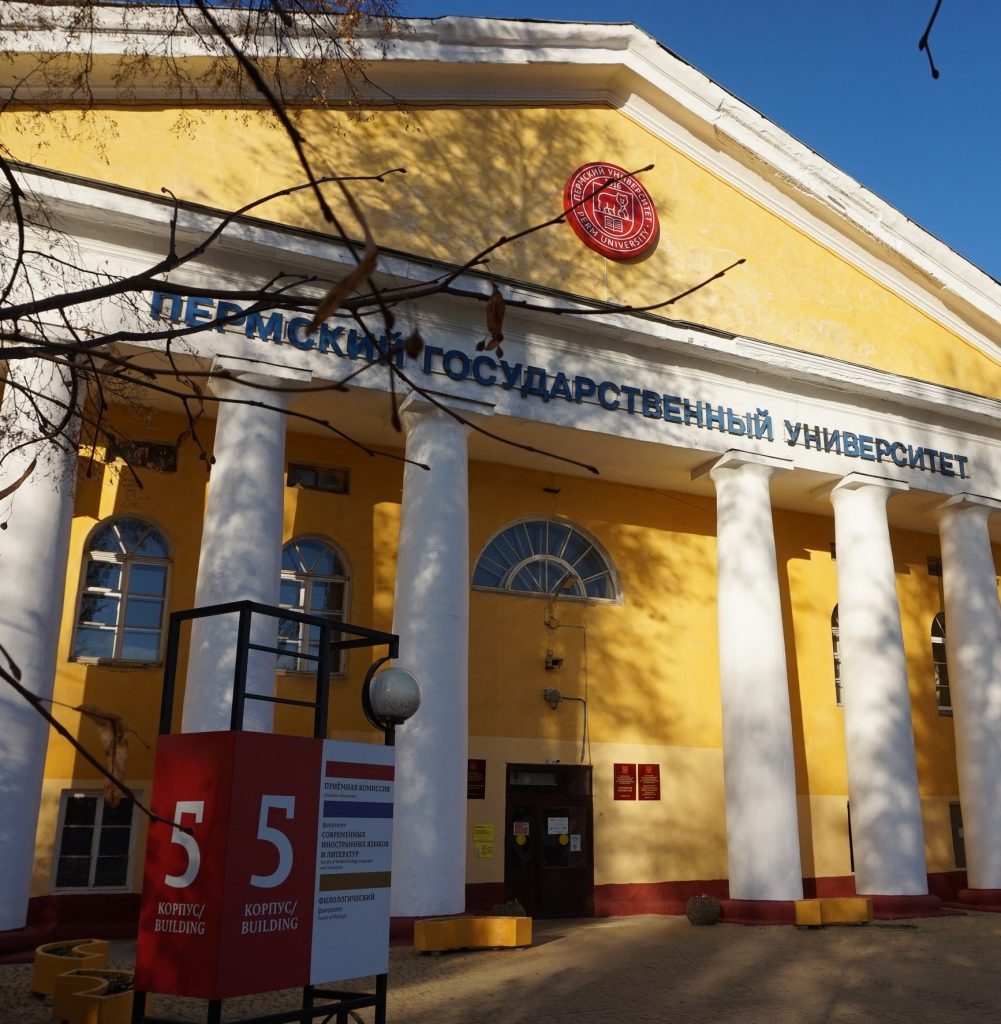 Senior Lecturer Aleksandar Taleski (Macedonia), along with his colleagues Leonid Pakhomov and Daria Pavlova, Department of Theoretical and Applied Linguistics, PSU, presented reports at the All-Russian Scientific Conference with International Participation "Cognition, Culture and Communication in Modern Humanities", held in Novosibirsk (Russia).
The Conference, attended by philologists from more than 30 cities of Russia and neighboring countries, discussed the issues of conceptualization, communication, metaphorization, cognitive modeling of various processes, and all related aspects – both in real life and virtual reality.
Aleksandar Taleski spoke about the study of dual spatial orientation in virtual reality:
"Participation in a conference is always an opportunity to discuss important issues, get feedback, exchange experience. In my report, I presented the features of spatial orientation in virtual reality – the ways people feel about themselves and language means they use to express it,"

shares Aleksandar Taleski.
"Studying mechanisms of reading and interpreting text in native and non-native languages is an important topic of cognitive research, which bears cross-disciplinary experimental character and uses methods of eye movement registration, visual analytics and virtual reality technologies," mentions Daria Pavlova in reference to the studies she conducts with St Petersburg State University.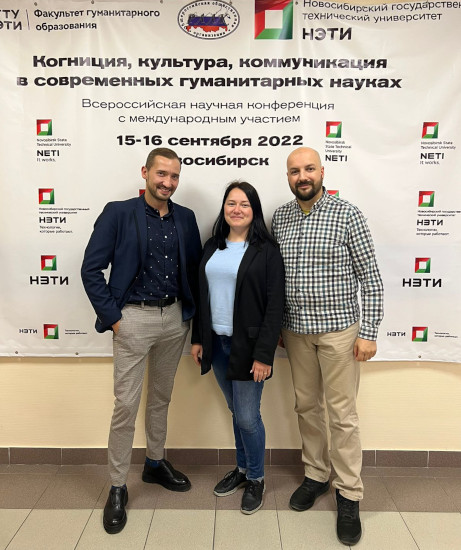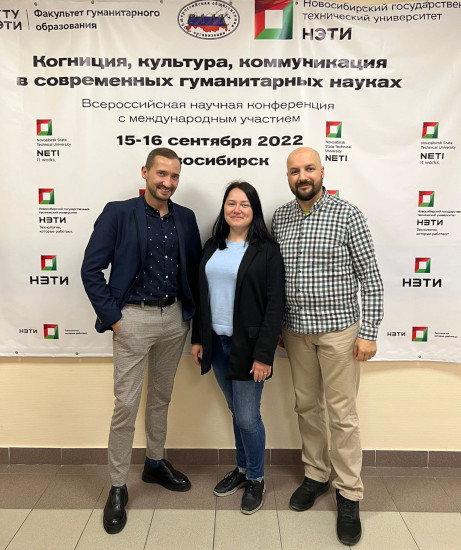 Philology, in all its aspects, has been one of the core PSU disciplines since the University foundation in 1916, as a part of the Faculty of History and Philology. Since its early days and further on, passing transformation to the Faculty of Philology in 1960, and separation from modern foreign languages and literature in 2003, it keeps on growing and gets recognition on local and national level.
For a long time, the Faculty of Philology has been building academic relations with partners from abroad, to name Austria, Baltic countries, China, Czech Republic, France, Germany, Hungary, Korea, Macedonia, Netherlands, Norway, Poland, Serbia, Slovakia, Slovenia, UK and former Yugoslavia states – aiming at productive cooperation in science and teaching, contributing to double degree programs, participating summer language schools, running joint research projects and leading publishing activity.
At PSU, education in philology involves a variety of modern disciplines. Apart from studying literature and learning languages, students explore local traditions and folklore, study Internet technologies and web design, master media relations and content management, and tend to create their own projects. The Faculty students take internships at local and national radio and TV-companies, publishers, PR-services and advertising agencies, as well as drill their skills at PSU campus media.