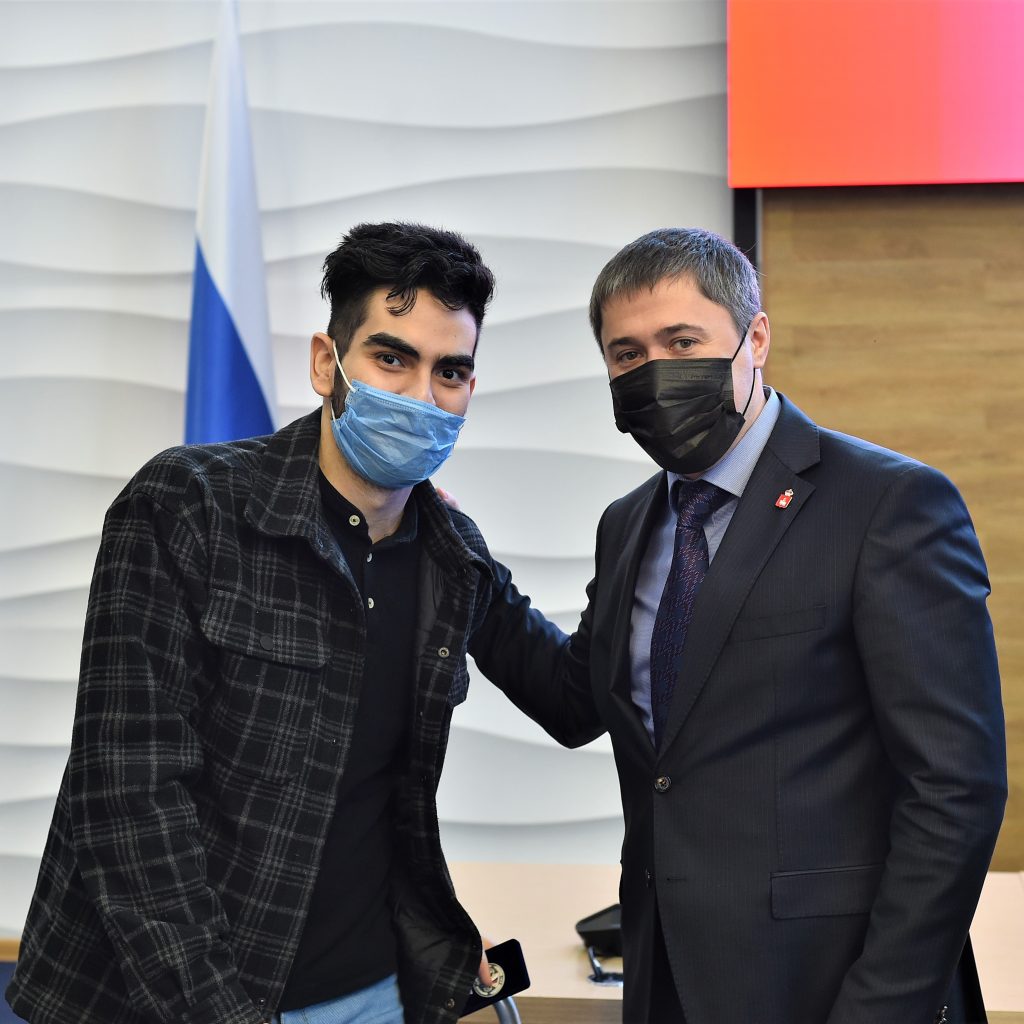 Dmitry Makhonin, Governor of Perm Territory has expressed official gratitude to students of Perm State University (PSU) for their courage and care, shown on 20 September, 2021, at the Permian Character award ceremony, as a recognition by the state and local citizens.   
This year, a total amount of 15 young people and 5 youth public associations were given the Permian character badge, including PSU students, who helped save peoples' lives on 20 September, 2021. Their names and stories have been included into the Honor Book of Perm.
Students Abdulla Obaid (Iraq), Ashraf Razuk (Iraq), Ovezberdi Sabyrov (Turkmenistan) from the Faculty Chemistry; Anton Grekhov (Russia) from the Faculty of Economics; Yegor Dolgich (Russia) from PSU College for Professional Education have been awarded in the nomination "Overcoming Emergency and/or Mortal Social Danger".
The Permian Character state and social initiative, started in 2015, aims at supporting children and youth's social activity, demonstrating responsible civil behavior, helping those in need, encouraging positive change, helping overcome difficult life situations.