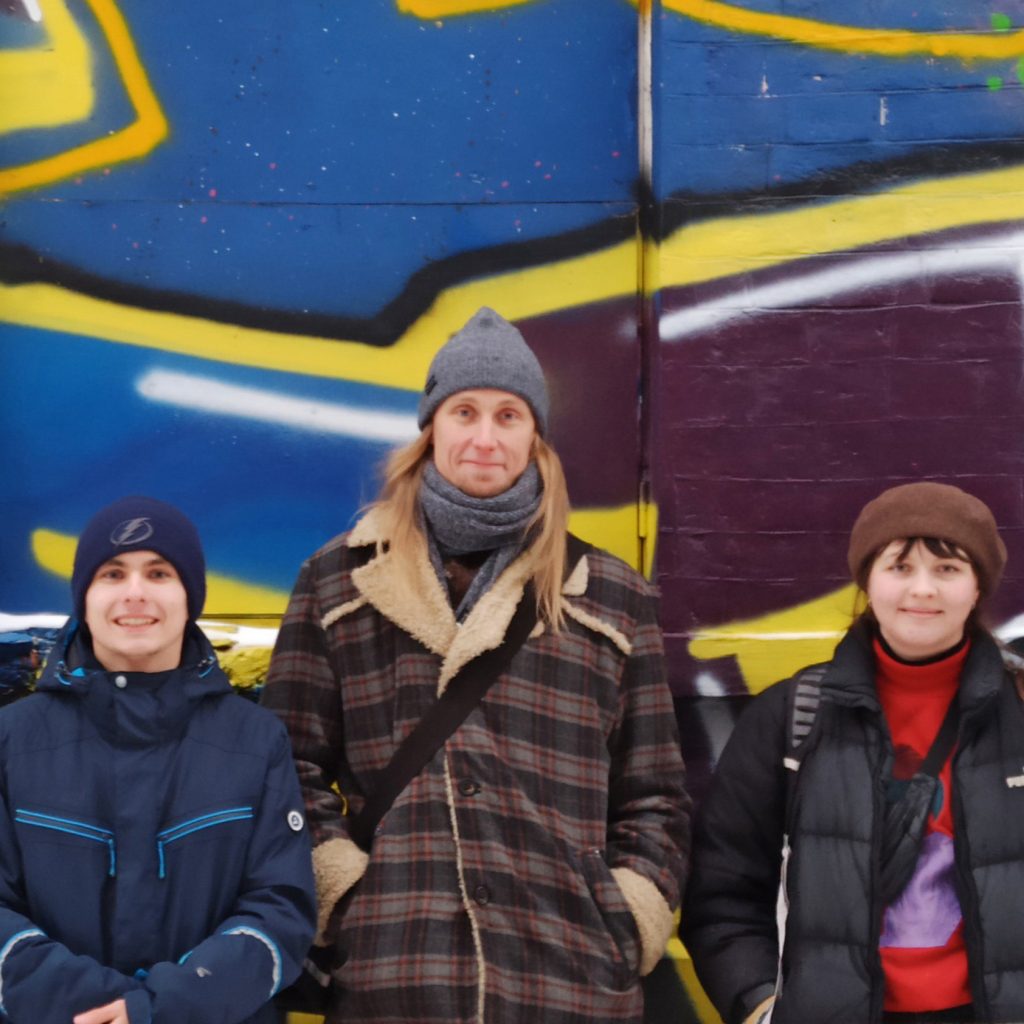 Jaakko Blomberg (Helsinki, Finland), a renowned Finnish artist who creates urban art-related projects, has visited Perm, in cooperation with the PERMM Museum of Contemporary Art.
"I often just call myself urban activist and producer… Some of my activities are associated with urban space, some with art, some with culture, some with environmental issues, some with food. But everything is linked in some way to urban culture, people and community… I travel around to talk, inspire, generate ideas and organise workshops all over Finland and the world – exploring communal city culture, co-operation and different, open-minded ways of doing,"

Jaakko Blomberg shares at his web page.
Sergey Potkin, 3rd year student of the Faculty of Modern Foreign Languages and Literature performed as a guide and interpreter for the Finnish activist. Jaakko Blomberg's attention was naturally drawn to Perm-local art objects and graffiti, raised from the grassroots.
"I've been conducting tours around Perm for some time, already. Some guests are interested in galleries, others – in theaters. I am always for museums, which put a light on the history of Perm and its citizens. From the city monuments, I like Permyak the Salty Ears, and the Legend of Perm Bear,"

says Sergey Potkin.
Being a passionate advocate of urban culture and artist himself, during the tour Jaakko Blomberg showed interest in local Perm graffiti. His attention was also drawn to the "Happiness's Not Far Off" art installation – the huge top letters dominating a piece of embankment of the Kama river.
"Co-creation and better use of space are increasingly important factors in creating a better city and life. Technology provides us with a number of tools to reach out people, share resources and work together. However, there is no one-size-fits-all solution, but each case is different… The new urban culture is open-minded, quick, created with a minimal budget – and done by the community itself,"

admits Jaakko.
Jaakko Blomberg is known as a founder of Kera-kollektiivi, founder of Kalasataman Vapaakaupunki, Executive Director of Helsinki Urban Art, Co-Founder of Konepaja-liike, Co-Founder of Jänö – vegaaninen lippakioski.
Jaakko's visit to has been partly linked with Perm Museum of Contemporary Art (PERMM) – an art gallery in Perm, founded by gallerist Marat Gelman in 2009. Besides a train of exhibitions, the Museum holds festivals, artist talks, lectures, workshops, concerts and performances. In 2010, the Financial Times praised PERMM as "one of the most spectacular galleries of modern art in Russia." "To be honest, Jaakko's passion to contemporary art during the tour passed on to me, which I feel excited about and grateful for," shares Sergei Potkin.
The Faculty of Modern Foreign Languages ​​and Literature at PSU traditionally acts as a link between young translators/interpreters and city enterprises, government institutions, social and cultural initiatives looking for international cooperation. "Not only does internship in translation help students to master their profession, but also connects them with a variety of experts, allowing them to sharpen skills and see prospects for future research," emphasizes Natalya Khorosheva, Head of the Department of Linguistics and Translation, PSU. "In turn, we feel our students are in demand at the city's venues, contributing to international cultural agenda."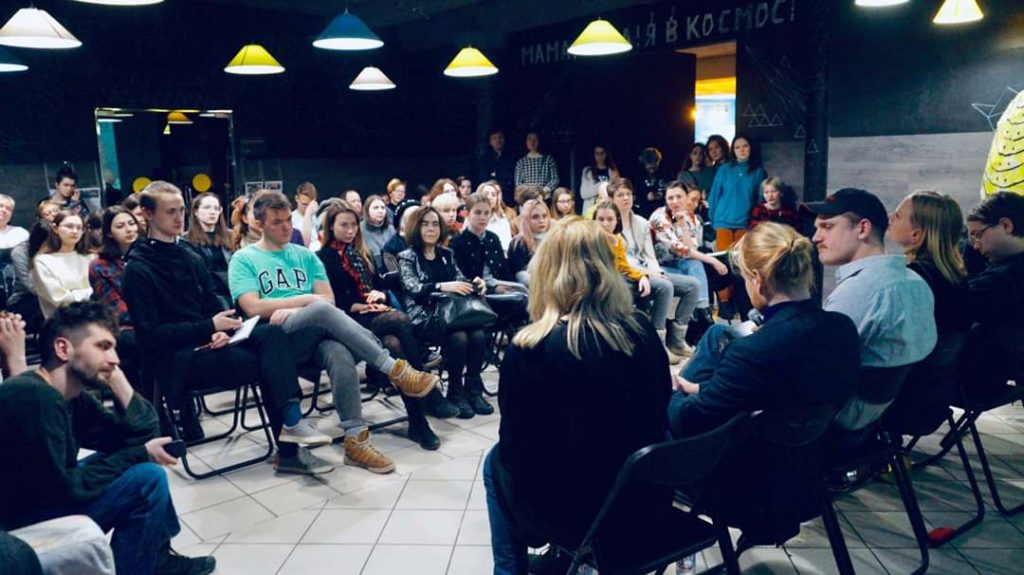 Earlier in the spring of 2021, the book titled "Perm Collection" was published in Helsinki, which tells about the collection of the Museum of Perm Antiquities, in which teachers and students of the Department of Linguistics and Translation took part. In their letters of gratitude, many more institutions praised PSU students for "excellent knowledge of English and French, mastery of the basics of translation theory and practice, interdisciplinary outlook and willingness to provide comprehensive volunteer assistance."
Later this month more students from the Faculty of Modern Foreign Languages and Literature, PSU will contribute to artists' collaborations at PERMM art gallery. On 26-27 November, PERMM will present the first international conference "The Survival Environment. Strange Practices of Environmental Interaction", with the support by the Goethe-Institut in Russia and the Higher School of Economics. PSU students will acquire to a dialogue of world experts in ecology and the Anthropocene, art historians, artists, architects, philosophers, biologists from Germany, Russia and more countries yet to come.