Why does the University campus have a cat-related art object? What is the oldest book at PSU Academic Library? Which places relate to students' superstitions in the exam time? Where and when may one visit the University museums? And, what are the 'secret' parts of campus to relax or work on group projects?
The UNI-Quest Tour for International Students has been launched at the Faculty of Modern Foreign Languages and Literature. The tour participants will step in the shoes a cartographer, detective, linguist, actor and traveler – learning about the University history and modern campus line in a lively manner.
"While drilling the assessment task with the teacher of the Department of Linguistics and Translation, incorporating the experience of PSU History Museum, we have been thinking of bringing a fresh gulp of air into the student life. It is no secret that international students experience lack of such an involvement. Although they stay on campus for most of the time, we want them to them step beyond the usual dormitory-classroom routine, and show them more places for study, sports, creative activity and leisure. Moreover, that the amount of international students has increased,"

says Alexandra Kurennyh, a 3rd year student in Linguistics and Translation.
The Russian students urged to transform a common tour into a quest with interactive tasks. PSU Center for Youth Policy Projects suggested a few hints like a final picnic. Now, the tour program includes hacks on adapting to Russia, listening to the balalaika, enjoying pizza and other snacks, and ice-break activities.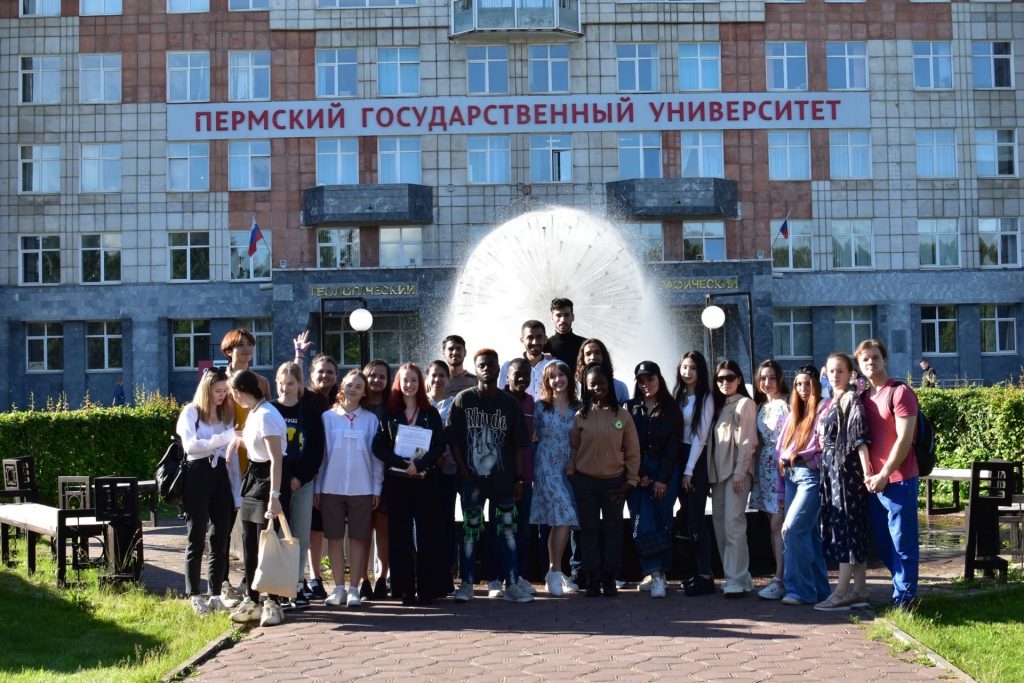 According to PSU Department of International Relations, there are presently 492 foreign students from 31 countries at Perm State University, including preparatory courses. The students in Linguistics and Translation are going to contribute to their adaptation.
"As a relatively new form of learning activity, group projects help students use the language of study, combining their personal talents and ideas into a team work. In practice, the University benefits from such an interaction,too,"

comments Professor Boris Proskurnin, Dean of the Faculty of Modern Foreign Languages and Literature, PSU.
The UNI-Quest Tours for International Students have started on 23 June, 2022. For participation, please, contact Alexandra Kurennyh, Faculty of Modern Foreign Languages and Literature: akurennykh@inbox.ru